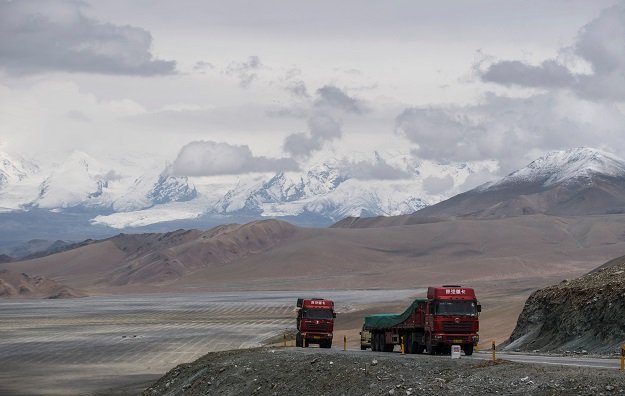 ---
LAHORE: Our previous article "Development is much more than just economic growth" concluded that "Pakistan's economic growth is set to improve through the China-Pakistan Economic Corridor (CPEC)".

This boost through CPEC can be instrumental in fostering equitable growth that can address the issues of development deprivation across the country. However, one must realise that CPEC is a contingent opportunity – the expected boon from CPEC will have to be earned as it will not happen on its own.

The national government and more importantly the provincial governments will have to act proactively and develop clear and targeted policy interventions to create a multiplier effect on these initial investments of CPEC. One way to view the complexity of multi-dimensional development and how well a country is performing against this multifaceted rubric is to use the lens of Sustainable Development Goals (SDGs).

Pakistan, China to jointly oversee CPEC projects

SDGs spell out the next generation targets for sustainable and equitable development for nations building upon the success, lessons and failures of the Millennium Development Goals (MDGs). Pakistan is a signatory to the SDGs and thus, is required to fulfil its commitments in achieving the extremely challenging targets.

Given, CPEC comes with a host of opportunities, a strong case can be made that, if managed well, the gains from CPEC can help Pakistan position itself more favourably in meeting the intricate and wide spanning goals and targets under the SDGs.

Direct & indirect transactions
under CPEC

CPEC is approximately a 3,000-kilometre network of roads, pipelines and railways to transport goods from Gwadar port in Pakistan to Kashgar in the Xinjiang Uygur Autonomous Region of China.

The $52 billion project intends to rapidly modernise Pakistan's infrastructure, improve energy ecosystem and establish special economic zones.

The project's $33 billion worth of energy projects span across renewable energy, coal and LNG. This will help solve Pakistan's existing energy shortfall of around 4,000MW. The CPEC agreement will help Pakistan improve its infrastructure (road and rail networks) and as a result help place Pakistan at the centre of the new Silk route.

For instance, by cutting a corridor directly from Kashgar to Gwadar can result in accessing $6.5 billion per annum of Chinese spending on shipping of oil from the Middle East currently done via the Strait of Malacca. Thus, such opportunities present Pakistan as a major logistic hub on the global map.

Moreover, the agreed CPEC investments have triggered a large amount of secondary activity such as cross-border investment opportunities, development of industrial and special economic zones, increased interest from Chinese investors and industrialists, technology transfer options, flow of Chinese workers and senior management to Pakistan to oversee their investments.

For example, Khyber-Pakhtunkhwa is working on setting up a Chinese city close to the proposed Special Economic Zone.

CPEC: a game changer but for whom?

To capitalise on these gains, the federal and all the provincial governments have started to work on developing policy changes and creating a more enabling environment to attract more investments.

Examples include Long Term Plan (LTP) by the Planning Commission, SEZ policy package and other similar interventions.

Causal impacts of CPEC

CPEC presents a contingent opportunity with a dividend that can amount to much or nothing at all depending on how the government responds to these developments. CPEC opens a huge window, which if managed well will allow the government to impact key goals of the SDGs using investments, reforms and business activity under CPEC.

The indicators of SDGs can be broadly lumped up into four key dimensions namely; (i) environment; (ii) social; (iii) economic and; (iv) governance.

Environment: CPEC will involve significant investments in infrastructure, logistics and industry. It is expected to import new technology in the field of manufacturing, agriculture and logistics.

Newer techniques can be made more compliant with environmental requirements and improve status of emissions, water usage, water storage, greener technologies and efficient logistics. The infrastructure could also attract in building more dams for power generation and systems of better water consumption.

Social: Under CPEC, a large number of Chinese are expected to relocate to Pakistan. It will increase demand for better education and health facilities, improved cities infrastructure and better performing urban centres with better services and systems.

This increased demand is likely to trigger greater private sector investment in provision of these social sector services, thus generally upgrading the provision of social services. Moreover, the enhanced economic activity may generate more fiscal space for the government allowing greater investments in education and health.

Economic: Investments in energy, road networks, industrial development and enhanced export capabilities are all likely to generate more opportunities for productive employment – resulting in high national incomes and greater economic opportunities for all.

Governance: CPEC will result in creating a demand for reforming certain laws and regulations and raising the need for stronger monitoring and evaluation of interventions – these changes are likely to improve the regulatory and governance structure across the country.

If CPEC ensures stronger monitoring due to concentrated investments, it will contribute towards increasing the general monitoring and reform capacity in the country. Digging deeper, one can also map causal impacts of CPEC on the 17 specific SDGs.

The above stated causal impacts will not result naturally, the governments, both federal and provincial, will have to act smartly to realise these gains.

Readiness of the Punjab government

The government of Punjab has initiated a heavy agenda to capitalise fully on the CPEC initiatives to support the broader growth agenda of the province as captured in its Growth Strategy 2014.

The industries sector is ramping up capacity of the province to deal with the influx of Chinese investment and industrial development proposals and is in the process of setting up certain industrial and special economic zones. The agriculture department has also embarked on a series of evidence-based interventions to develop potential agriculture value chains to respond to CPEC.

The Planning and Development Department has developed a heavy policy engagement agenda with the federal government to get approved certain enabling and channelling policies that will reap benefits from CPEC.

However, the readiness on the social side and services sector is still less and these sectors will have to start recognising the CPEC environment and develop their responses to benefit from the CPEC multipliers. This said, the industries and the agriculture and livestock sectors are going to be the most direct 'mover and shakers' of the province that can help translate CPEC activity to contribute more in attaining sustainable development.

Dr M Amanullah is chief economist and Muhammad Usman Khan is an adviser in the Planning and Development Department, Punjab

Published in The Express Tribune, August 14th, 2017.

Like Business on Facebook, follow @TribuneBiz on Twitter to stay informed and join in the conversation.