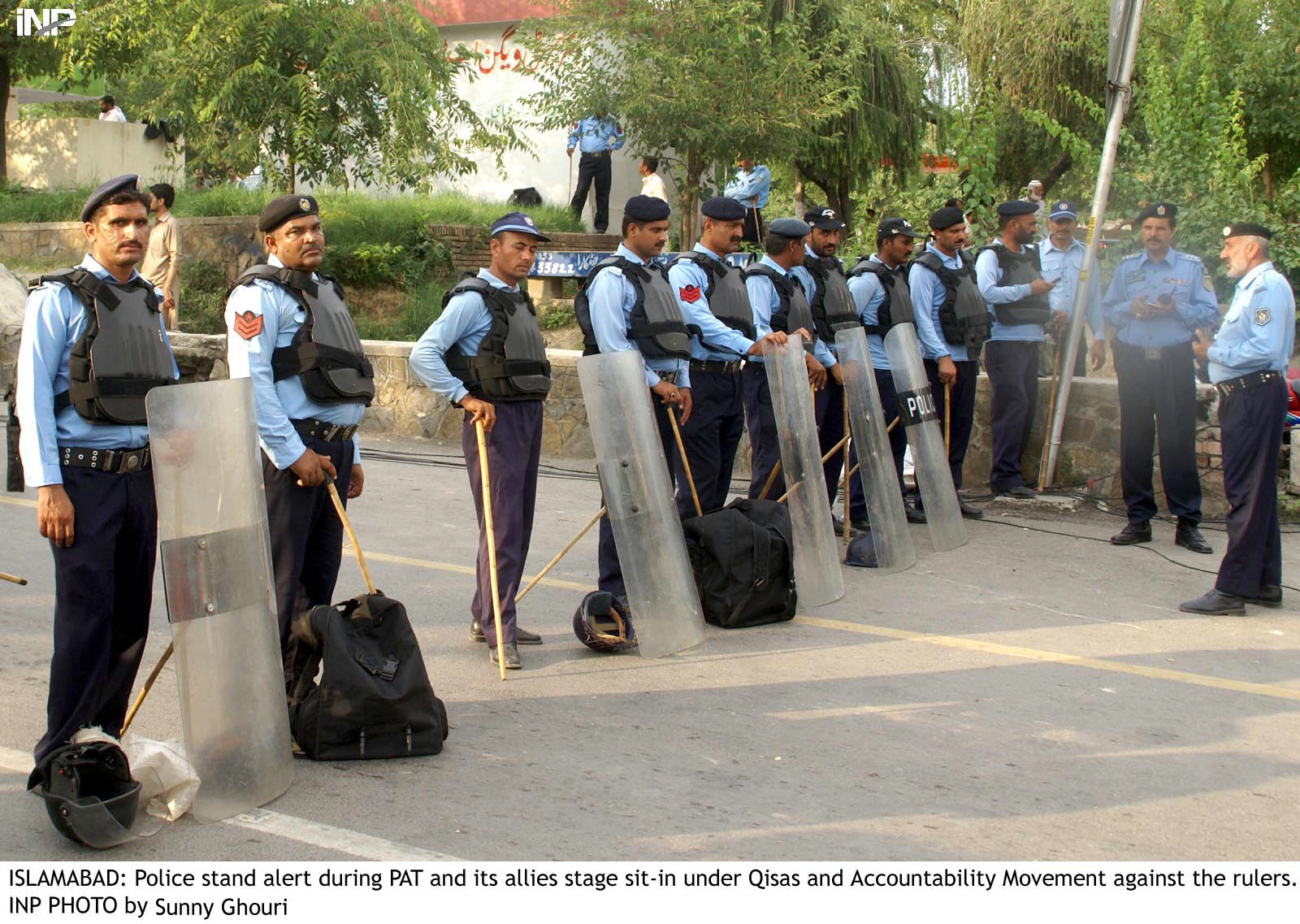 ---
ISLAMABAD: Islamabad Police have completed investigation into 41 murder cases during the last nine months, arresting a total of 103 suspects. Sources told The Express Tribune that a total of 73 murder cases were reported by the police from November last year to July this year. Of them, 41 cases have been investigated and challaned, one case was dismissed, while the rest 31 are still under investigation.

The homicide investigation unit (HIU) of the police arrested 103 suspects in these murder cases while 68 nominated suspects are still at large.

HIU was set up in October last year and though police officers say murder investigations have improved after establishment of this specialised unit, data shows fewer cases were completed by HIU during the nine months than those investigated during the same duration immediately before HIU's establishment. From February to October last year before HIU was set up, 61 murder cases were completed out of total 74 registered. While during first nine months of HIU's working, it could complete 41 cases out of 73 registered.




An official, however, said that though the number of cases traced by HIU was fewer than before, the quality of investigation had improved after the introduction of a separate unit for homicide cases. "Modern investigation techniques including analysis of the victim and suspects' mobile phone record, monitoring of Safe City surveillance cameras, and forensics have played important role in investigation of murder cases particularly," he said.

Apart from 73 murder cases, HIU also probed 99 fatal road accident cases during this nine-month duration. Of 99 cases, 71 have been challaned and 20 are under investigation. One case was dismissed while the rest seven cases are untraced so far. A total of 88 suspects were nominated in these 99 cases, of them 75 have been arrested so far.

Overall, 172 cases were assigned to HIU in nine months and of them 112 have been traced and completed. Most of the remaining cases would be challaned soon as investigation is making progress. Only nine of the total cases have been untraced so far as police have found no clue in them.

HIU consists of five teams, each headed by an inspector and comprising an SI, an ASI, and three constables. The teams also investigate deaths in road accidents, which make a majority of their caseload, unlike in other provinces where homicide investigators deal with murder and suicide cases only.

The unit is also faced with shortage of funds to cover investigation costs. HIU officials say even as cases pile up on their desks they are not being provided enough funds and other resources by the police high-ups.

Published in The Express Tribune, August 9th, 2017.