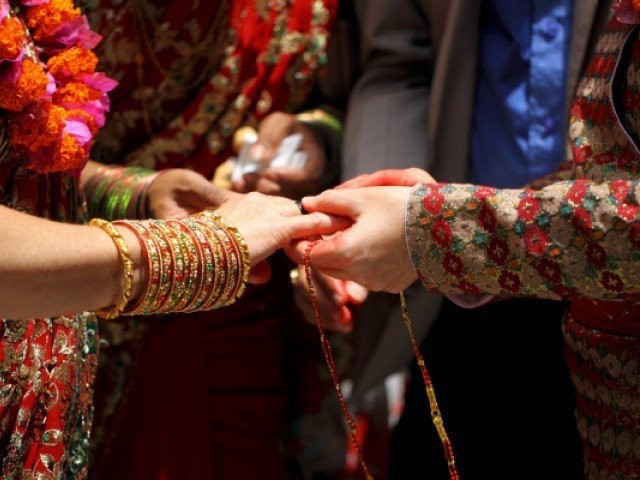 ---
A new study suggests that age gap may play a vital role in determining the future of a marriage.

The study, which was conducted by the University of Colorado at Boulder, US, showed that men reported greater marital satisfaction when paired with a younger spouse, especially in the early years of marriage. It also suggests that marriage with large age gaps don't fare well in the face of economic downturns.

Fatty food can reduce sensitivity to insulin, says study

Author Terra McKinnish stated that men who have younger wives are more satisfied than men who have older ones, however, this was found mutually in women as well. . "Women are also particularly dissatisfied when they're married to older husbands and particularly satisfied if they're married to younger husbands," McKinnish added.

However, in either case, the initial satisfaction erodes quickly. Around 6-10 years after marriage, the couples with the larger age gaps tend to deteriorate. "Over time, the people who are married to a much older or younger spouse tend to have larger declines in marital satisfaction over time compared to those who are married to spouses who are similar in age," McKinnish noted.

One mechanism for this decline could be how the age difference between spouses affects the couple's ability to respond to economic setbacks, such as a job loss, McKinnish said. The sample of the study comprised of 7,682 households containing over 19,000 individuals, and the participants were re-surveyed annually to measure life satisfaction as a longitudinal study.

Stress may raise heart disease and stroke risk: Study

The results suggested that when couples have a large age difference, they tend to have a much larger decline in marital satisfaction when faced with an economic shock than couples that have a very small age difference. McKinnish offered a possible explanation for it; similarly-aged couples are more in sync about life decisions.

Decisions such as having children, career choices, spending habits are similar in both individuals,  and thus, may be better equipped to deal with negative financial conditions.

This article originally appeared on Hindustan Times.
COMMENTS
Comments are moderated and generally will be posted if they are on-topic and not abusive.
For more information, please see our Comments FAQ