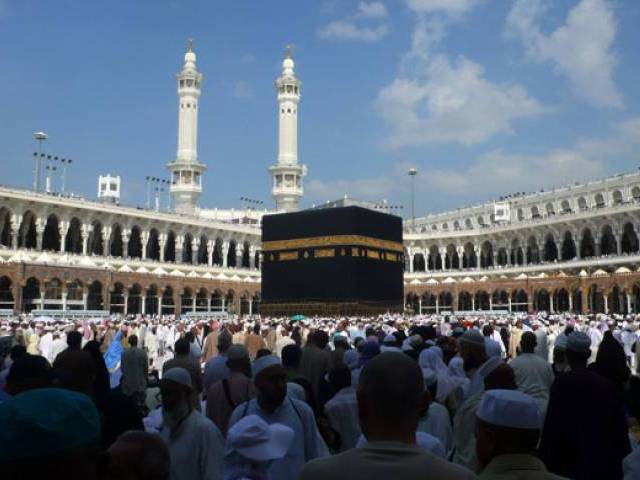 ---
QUETTA: The Balochistan Department for Religious Affairs has established a Hajj training camp with a view to training pilgrims about emergencies and vaccinate them to keep them safe from diseases, including polio.

To curb the spread of endemic polio virus, the department has set a Hajj training camp in the provincial capital and polio vaccination process of pilgrims has commenced.

"An estimated 10,000 pilgrims would travel from Balochistan in this Hajj season. Following the Saudi government's directions the Hajj vaccination procedure is underway," Director Hajj Balochistan Muhammad Haseeb Siddiqi said.

Allocating 40% Hajj quota: Religious affairs ministry faces daunting task

Approximately 4,700 pilgrims would be performing Hajj under the government scheme, while more than 6,000 have applied for private schemes from Balochistan this year.

Master trainer in the Quetta Hajji camp Dr Qari Abdul Rasheed said: "Though the polio virus is extremely dangerous for children under five years of age, anyone could be a virus carrier, as the polio virus still exists in Pakistan. That's why the polio vaccination is now mandatory for all Pakistanis before travelling to Saudi Arabia or any other country."

Muhammad Azam, one of the attendees of the training camp, showed satisfaction over the training and the vaccination process.

"Vaccination at the Haji camp is a good initiative and we are fully supporting it to prevent the spread of polio virus for the sake of our children's health."

Pakistan had commenced Hajj operations from July 25 while dozens of flights are leaving for the holy sojourn everyday carrying pilgrims to Jeddah. A total of 32 haj flights are scheduled from Quetta this year.