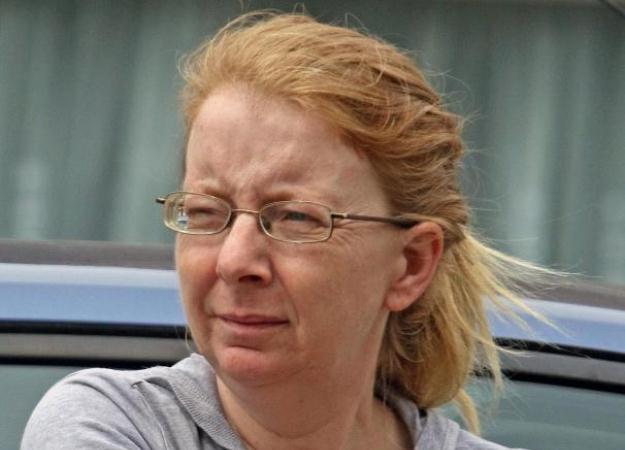 ---
A 44-year-old British woman who set up a fake Facebook account to pose as a teenage girl so she could groom a 15-year-old was exposed when the boy's mother caught them having sex in his bedroom.


Marie Dent, 44, seduced the boy after using a child's photograph and false name to create the account and pose as a 15-year-old online, MailOnline reported.




Dent, who lives in Clacton-on-Sea, Essex, UK used the account to chat with the 15-year-old boy and conversations soon became intimate.




She spoke to the teenager about love before kissing and cuddling him when they met up.




During their second meeting Dent engaged in sexual activity with the boy, who cannot be named for legal reasons.




But her perverted activities were exposed when the boy's horrified mother walked into his bedroom and found them.




Female teacher has sex with student in toilet on flight home from school trip




Dent faces jail after she admitted sexual activity with a child and possession of an indecent images of a child at Chelmsford Crown Court yesterday.




Appearing dressed in a white blouse and black trousers, she spoke only to confirm her name and admit her guilt.




Jane Oldfield, prosecuting, told the court Dent had maintained the lie that she was 15 during three meeting in November and December 2016.




"She entered into communication with the young man, a 15-year-old boy, and throughout she maintained she was 15.




'They met up on two occasions and by that time the communications had become intimate.




"By the time they met they had been talking of love."




It emerged at an earlier hearing at Chelmsford Magistrates' Court that the boy's mother had walked in on the pair having sex in his bedroom.




Dent allowed her fake Facebook account to lay dormant for several months before contacting the 15-year-old, along with other users.




Peshawar school principal confesses to sexually abusing women, recording videos for blackmail




The boy said he did not initiate any activity but told police he was a willing participant and was not coerced.




Judge Patricia Lynch QC said: "It matters not who initiated the activity. She was the adult, he was the child."




Sentencing was adjourned until September 26 for a psychological assessment to be carried out.




An NSPCC spokesman called for better education to help young people avoid malicious groomers on social media.




He said: "Dent groomed and sexually abused a child and her victim will now need support to recover from the crimes committed against him.




"Her malicious use of a popular social media platform shows once again the dangers young people can face when they go online.




"It is vital children are far better educated about these dangers and that parents and carers also have regular conversations with them so they know how to stay safe."