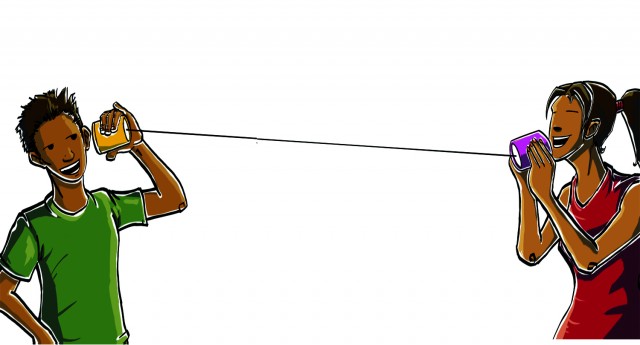 ---
Call centres have now become a part of everyday life.

But have you ever stopped to wonder why the pleasant voices on the other end of the line never lose their calm even when they are being yelled at? The answer lies in the culture of call centres, where all phone calls are recorded and monitored. Call centres also have stringent Standard Operating Procedures. The behaviour expected of employees is instilled through intensive training. Omer, who has been working as a Customer Service Agent (CSA) in a telecom company for over three years, says dissatisfied customers cross all boundaries of decency when venting their fury.

But, he says, "We keep our emotions in check and let the customer vent and then apply tactics to calm him down." He further adds, "We have to hear harsh comments only because we are the only nexus between the company and customers and it is our duty to empathise with them." Nida, who is also a CSA, feels that obnoxious callers particularly cross the line with female employees. In a few cases, Nida reveals, such calls led the CSAs to burst into tears, shattered their confidence and led them to quit their jobs. She also says that none of the call centres hold counseling sessions for women who face such a predicament.

A CSA is expected to answer more than 200 calls a day, a target that would leave most humans with choked vocal chords. Imagine sticking to your chair for an eight-hour shift, allowed only two breaks of 30 minutes each which are also not decided by you but your shift in-charge. How would you feel? Many of us would see it as an infringement of our liberty. Now compare this with other jobs, say in marketing, finance, admin, where employees enjoy flexible timings with at least a one-hour break for lunch, a short break for prayers and don't forget those irresistible smoke and gossip breaks.

This is the liberty we get as an intangible incentive which we often take for granted but in call centres it is a boon these poor souls yearn for. To counter this issue, Shakeel Mapara, Director Human Resources in Sanofi-Aventis stresses the need to organise counseling sessions in call centres to help the CSAs cope with the stress emanating from their strenuous work routine and let them voice the problems that restrain them from meeting their targets. These sessions, he says, will also motivate CSAs and help them improve their performance which will ultimately lead to increased job satisfaction.

He also emphasised the building of recreation rooms and sports areas within the premises of call centres. Faiza, a team leader in a call centre, says, "I ask my team to direct the communication with customers cognitively rather than emotionally." She says a good CSA should wrap up a call in one and a half minutes during which time s/he should be able to understand the customer's problem and provide a solution without letting the customer know that you are in a hurry.

Faiza also adds that besides product training, CSAs are also trained in improving their diction, voice management, languages and even culture as they are the ones who have to interact with people speaking different languages. Training in these different aspects improves their communication and problem-solving skills. A CSA's job is indeed a demanding job that requires physical, verbal and mental quickness and a successful CSA is one who juggles these skills with ease.

Published in the Express Tribune, May 23rd, 2010.
COMMENTS (3)
Comments are moderated and generally will be posted if they are on-topic and not abusive.
For more information, please see our Comments FAQ