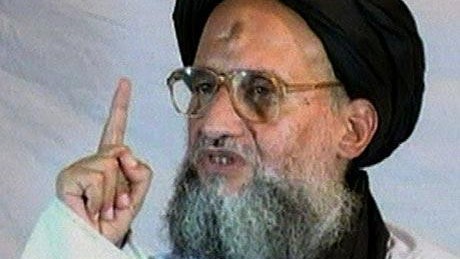 ---
DUBAI: Al Qaeda's second-in-command Ayman al-Zawahiri praised two leaders of the group killed in Iraq on Thursday.

In an audio recording aired by Al Jazeera television, Zawahri praised both men for "reviving Jihad" in the country, comparing them to leaders in early Islam.

He also denounced the Baghdad government and Western "Crusaders" for their killing.

Al Qaeda's Iraq leaders, Abu Ayyub al-Masri, and Abu Omar al-Baghdadi, were killed in a joint operation by Iraqi security forces and U.S. troops on April 9, 2010.

The two were found dead in a hole in the ground inside a house after it was surrounded and stormed in an operation which officials said was led by Iraqi security forces backed by US troops.

The deaths could be a major setback to the stubborn insurgency at a time when Iraq is emerging from the sectarian slaughter unleashed after the 2003 US-led invasion but still struggling to end suicide bombings and other attacks.

Zawahri is thought to be in hiding in mountainous territory close to the border between Afghanistan and Pakistan.
COMMENTS (1)
Comments are moderated and generally will be posted if they are on-topic and not abusive.
For more information, please see our Comments FAQ