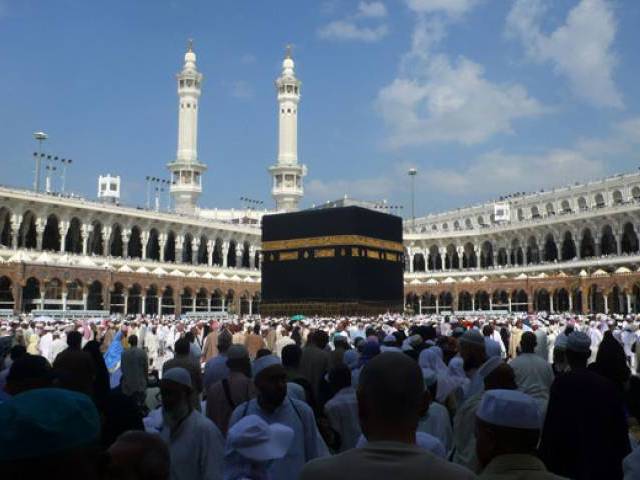 ---
ISLAMABAD: In order to discourage the practice of multiple pilgrimages the Saudi government has imposed an additional fee of SAR2,000 for those who performed hajj in either of the past three years (2014, 2015, 2016) and still wish to perform the holy sojourn in the current year.

An official of the Ministry of Religious Affairs confirmed to The Express Tribune that the Saudi government took the decision to avoid unnecessary rush and to give chance to new people, by discouraging those who have repeatedly performed Hajj.

Federal cabinet approves new Haj policy

The official said that the Saudi Government last year had also imposed an additional fee on those pilgrims who were performing Umrah repeatedly.

While sharing details the official said that according to the Saudi government, pilgrims who have performed Hajj in 2014, 2015 and 2016 and will be performing this year as well, under both government and private schemes, will have to pay an additional fee of 2000 Saudi Riyal.

"Therefore, now around 636 Pakistani pilgrims who will be performing Hajj this year, under the government scheme, will have to pay the fee," he said.

The official said that the amount will either be paid in Saudi Arabia, when they collect their passports, or they can pay it to the ministry once they return in October. He added that those who will be performing Hajj through a private tour operator will have to pay this amount to their tour operator.

Allocating 40% Hajj quota: Religious affairs ministry faces daunting task

The official while defending the Saudi government's decision said that the number of people going for Hajj is increasing every year which increases the risk of unnecessary accidents such as stampedes. Therefore, this new rule will help the Saudi government improve Hajj management to avoid any untoward situation, he added.

While sharing the hajj details he said that this year 179, 210 Pakistanis will be performing Hajj and 92 hajj flights carrying 20,000 pilgrims have left for Saudi Arabia since July 24.