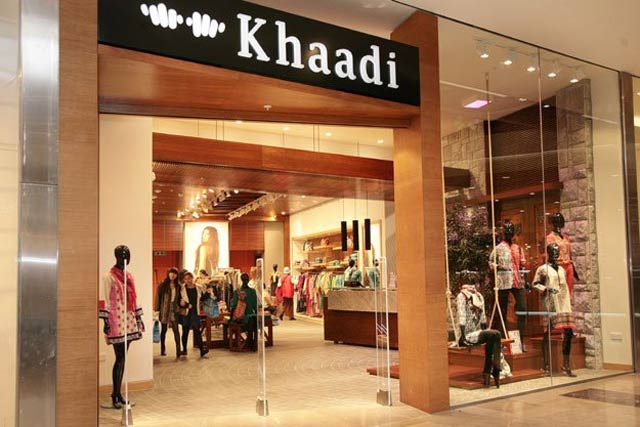 ---
In May this year, the social media uproar over Khaadi's ill treatment towards its workers drew attention to the issue of workers plight in the supply chain of domestic textile products.

As soon as people learnt that one of their preferred clothing brands in Pakistan had allegedly expelled workers who were trying to unionise — on top of paying less than the minimum wage and offering inhumane working conditions — a massive exercise of social media reproduction of the news and related images ensued. This forced the brand to first inadequately openly clarify its stance and later enter into an agreement with the workers — represented by the National Trade Union Federation — to improve the implementation of labour laws at its production facility.

Sindh Labour Federation rubbishes Khaadi statement denying inhumane working conditions

As Khaadi, a primarily retail brand, produces only 20 to 30 per cent of what it sells — the rest is outsourced, according to a Khaadi Tour Report on IBA's website — there is no answer to the question regarding ensuring of ethical production in units not operated by the brand.

Nevertheless, Khaadi's submission to the so-called public demand was certainly an attempt to protect its public image. And it is rather surprising that Khaadi was singled out for its unfair treatment towards workers when nearly every garment factory in Pakistan is guilty of the same crime.

If the testimonies by workers themselves, produced in media reports by labour and human rights groups every year were not enough, a look at the statistics from the Labour Force Survey 2013-14 conducted by the Pakistan Bureau of Statistics, will indicate the level of compliance with the minimum wages. The survey shows that salaries are less than the minimum wages in the categories of "Craft and Related Trade Workers", "Plant and Machine Operators and Assemblers" and "Elementary Occupations" — all related to the textile sector.

Now according to Paycheck — a website that maintains the database of real wages — the minimum wage falls in the range of Rs14,000 to Rs16,000 (excluding the value added sectors of ginning and spinning) for various levels of skills in cotton textile production.

Khaadi tailor skipped intermediate exams for work, now he's been 'fired'

Perhaps, a consumer research should be able to best answer the question as to why did the kind of consumer uproar in the case of Khaadi – translating into the company's official commitment for better working conditions – was not seen when the gory images of the Gaddani ship-breaking yard (2016), the Ali Enterprises garment factory (2012) or the Lahore factory fire (2012) emerged? However, the Khaadi case does point out at the significance of consumer activism in influencing social change in Pakistan.

Political consumerism is a significant voice contributing to the ethical practices in the production landscape. As research studies point out, consumer mobilisation manifesting in the boycott of products was first recorded in the mass boycott of British products in the 1760s by the Americans.

This is also said to be the time of consciousness of the power of citizens as a social group. Centuries later, the Marshall Plan outlined the role of consumption in economic development followed by the emphasis on the role of consumers in the reconstruction of state in France and Great Britain in later years.

There are many successful examples of consumer boycotts leading to change in the production practice at production units. Historically, the US labour rights group United Farm Workers Association (UFWA) —  created in 1962 to fight against poor working conditions in farms — stands out. The UFWA, extending support to California's grape farm workers, mobilised public support to boycott grape products, forcing massive price collapse of grapes, compelling producers to enter into negotiations with the workers to improve labour practices.

There is a rich history to the idea that consumers can influence production practices. The outcomes of this in the form of fair trade, eco-labels, multistakeholder engagements, ethical trade collaborations and, at a broader level, state-backed schemes like GSP Plus, offer spaces to promote ethical production practices in the supply chain.

These mostly focus on labour rights, environmentally sound production practice and compliance with human rights provisions. However, these are mostly linked with export-oriented production.

Labour abuse: Is Khaadi's 'third-party vendor' TexMark actually a Khaadi-owned operation?

Pakistani textile manufacturers, producing for major international brands, are found repeatedly explaining the pains they have to go through to maintain compliance with ethical standards demanded by foreign brands.

These brands, on their part, are responding to their ethically conscious consumers' demands to prove that their products come from facilities where wages are fair and the environmental damage is minimal.

However, it is a separate topic, altogether, how brands and producers negotiate their way around the complex local realities embedded in various stages of the supply chain.

As an example, one may recall how the social audit firm RINA had extended a clean chit on health and safety and fair labour practices to Karachi's Ali Enterprises just two weeks before the tragic factory fire in Baldia Town that killed at least 260 people. Later, a probe revealed that the factory, producing for German brand KIK, had violated every rule in the book including building codes and employing child labour.

The point still remains that a transparent, democratic and participatory social audit process certainly has the potential to positively influence working conditions fairly. An even better alternative seeks the state to take responsibility for implementing labour and environmental laws through inspections, promoting unionisation, fostering aware citizenry and positively encouraging companies to produce responsibly.

In the background of these realities, if one looks at where Pakistani consumers stand today vis-à-vis market, production, state and their own stand on ethical production practices, the answers are not very encouraging.

Sale or deception? Khaadi accused of cheating customers

Pakistan's expanding middle class, drawing from rising in income, consumer financing and a discouraging saving and investment environment, has been adopting consumerism as a way of life. This is evident in a rise in expenditure on consumer items such as cars (from 41,556 units in 2000, the market stood at 152,524 units in 2015 and is still growing) to an upsurge in the import of consumer goods from $8,207,911 in 2008 to $13,560,005 in 2015, according to the World Bank. The mounting scope of consumerism has also given an immense boost to the retail sector. With the market standing at $42bn today, the retail sales grew from $87 billion to $133 billion in just five years (2010-2015).

Pakistani consumers are protected by a mix of legislation and councils listed as the Pakistan Penal Code 1860, the West Pakistan Pure Food Ordinance 1960, the Pakistan Standard Quality Control Act 1996, the Drug Act 1976, the Provincial Consumer Protection Acts, the Consumer Courts and Consumer Councils. These laws and institutions have had varying degrees of impacts on the protection of consumer rights ranging from violations of quality standards, black marketing and artificial price hikes to other forms of exploitation of consumers.

However, their execution depends much on the effectiveness of resource-deprived state machinery. Individual consumers have very limited means to express their grievances or preferences, in the face of a non-serious attitude of the state in empowering consumers. For instance, Sindh has still not formed Consumer Protection Courts under the Sindh Consumer Protection Act, 2014.

Marx, 'Kelay' and Khaadi

Has there been any official expression on the part of Pakistani consumers on the production practices of the establishments that supply products and services? We see a big 'NO' as an answer here. There are no reports of producers or service providers in the textile sector, car manufacturing, agriculture, financial institutions, restaurants, or even local workshops and bakeries facing any consumer-led pressure on ethical practices. In the light of the news regarding torture on domestic servants, an abundance of child labour in local workshops, excruciatingly long working hours at retail outlets and unsafe production practices at factories and industries, hopes of consumer's own motivation to stand up for labour rights deficits are slim. The cognisance to motivate them is actually limited.

Also, an absence of forums also brings consumers together as social agents. Citizens, as consumers, are just another section of the society, as citizens as labourers. Their rights are majorly compromised in Pakistan, and their organisation and mobilisation are actively discouraged. This disempowerment seeks to reinforce the unethical practices in production units that in turn, hurt consumers as workers.

Social media may have emerged as an encouraging tool for consumers to voice their opinion on production practices if they feel strongly about it. Its effectiveness can be seen in the Khaadi episode. However, it comes with a bunch of limitations as it is purely news and image-driven and changes course as news media priorities shift. Its accessibility is restricted and the value depends much on a variety of factors, not under the control of a labourer working for 14 hours in a SITE area factory on less than the minimum wage.



Zeenia Shaukat is an independent professional. She works on rights-based research, advocacy, capacity building and media communications primarily on issues related to human rights, development, and social justice.
COMMENTS (2)
Comments are moderated and generally will be posted if they are on-topic and not abusive.
For more information, please see our Comments FAQ