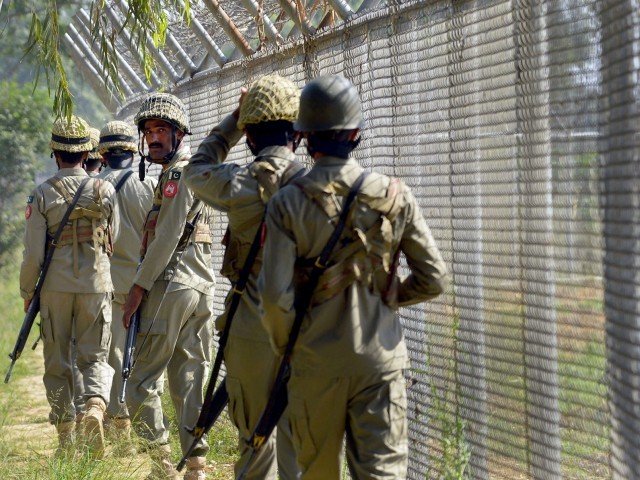 ---
ISLAMABAD: A senior Indian diplomat was summoned to the Foreign Office here on Thursday to convey Pakistan's strong protest over the recent ceasefire violation by the Indian forces along the Line of Control (LoC).

At least one civilian was killed and four others injured when according to the Foreign Office, Indian forces resorted to unprovoked firing in Nikial Sector on June 28.

As a result of the firing, 22-year-old Abdul Wahab died while Mohammad Shakil, Muhammad Arshad, Asif Mahmood and Safira Bibi sustained injuries.

"The Director General (SA & SAARC), Dr Mohammad Faisal, summoned the Acting Indian Deputy High Commissioner, Raghuram and condemned the unprovoked ceasefire violations by the Indian occupation forces in Nikial Sector on June 28, 2017," read a statement issued by the Foreign Office.

"The deliberate targeting of civilians is indeed deplorable and contrary to human dignity and international human rights and humanitarian laws," the statement said.

The director general urged the Indian side to respect the 2003 ceasefire arrangement; investigate this and other incidents of ceasefire violations; instruct the Indian forces to respect the ceasefire, in letter and spirit and maintain peace on the LoC.

Tensions have been simmering for months between Pakistan and India as the forces of the nuclear-armed neighbors continued to exchange fire along the de facto border that divides Kashmir.

The current spate of border tension is also linked to the ongoing unrest in Indian controlled Kashmir, where Indian forces have been struggling to deal with growing uprising in the valley.

Pakistan strongly feels that India is escalating the tensions along the LoC to divert the world's attention from atrocities being committed by Indian forces in the disputed territory.

India blames Pakistan for supporting the insurgents and also holds the country responsible for some of the cross border attacks.

During recent visit of Indian Prime Minister Narendra Modi to Washington, the United States declared prominent Kashmir separatist leader Syed Salauddin as terrorist.

Islamabad reacted sharply to the Trump administration's move arguing that equating Kashmir freedom struggle with terrorism is regrettable.

Pakistan also voiced its concerns over the growing Indo-US defence cooperation and warned that such an approach would be detrimental for peace and security of the South Asian region.