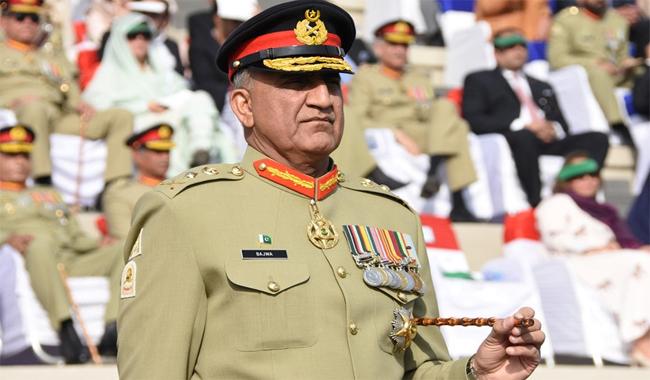 ---
Chief of Army Staff (COAS) General Qamar Javed Bajwa's visit to Parachinar on Tuesday has been postponed because of bad weather, the Inter-Services Public Relations (ISPR) said in a statement.

Earlier, the military's media wing had issued a statement that the army chief would spend the second day of Eidul Fitr in Parachinar, where two blasts had killed 72 people a few days ago and protests against "government apathy" over the terrorist attack are still under way.

The ISPR said Gen Bajwa's visit had been postponed as his helicopter was unable to reach the location "due to bad weather". The army chief will "go immediately" when the weather conditions are favourable, it added.

Parachinar death toll tops 72

Earlier in the day, the military's media wing had quoted the COAS as saying that the enemy's attempt to create sectarian unrest in Pakistan would not succeed.

"We all are united as Muslim and Pakistanis. Enemy's attempts to target sectarianism shall not succeed," the army chief said.

The first blast took place in Turi Market, located on the edge of the recently-designated Red Zone while the second explosion occurred when rescuers and bystanders rushed to help the survivors of the first blast.

Members of a jirga, headed by the elders of the Turi and Bangash tribes, called for abolishing the 'Red-Zone' and handing over security duties to the local militia.

This was the third major bomb attack in the Kurram tribal agency this year. Stringent security measures were adopted after the first two attacks in which 58 people were killed and over 250 others injured.