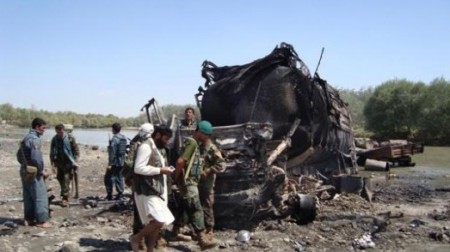 ---
QUETTA:
A container carrying an armoured car for Nato troops stationed in Afghanistan was set on fire on Wednesday.
The container was set on fire in Shala Bagh area of Balochistan.
Official sources said that the container was on its way to Kandahar from Karachi. When it reached the Shala Bagh area, near the bordering town of Chaman, it was set on fire by unidentified persons.
The container was partially damaged, but the armoured vehicle remained safe.
COMMENTS
Comments are moderated and generally will be posted if they are on-topic and not abusive.
For more information, please see our Comments FAQ