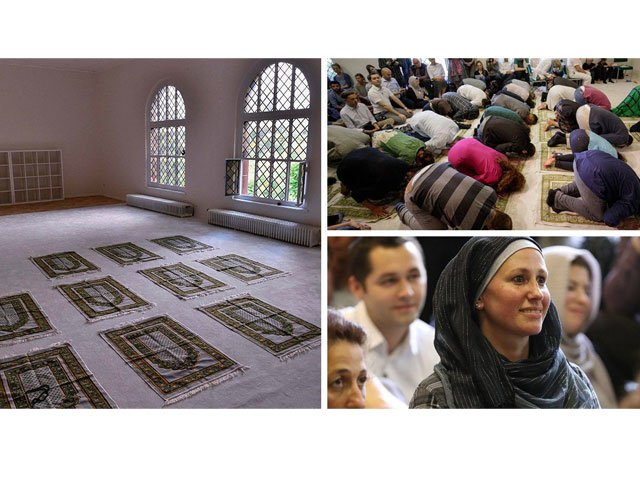 ---
ISTANBUL: Turkey's religious affairs agency has expressed distaste over a new mosque in Berlin where men and women mingle freely, saying it was incompatible with the principles of Islam.

Diyanet, which oversees religious activity in Turkey, said that such ideas were in line with projects led by the group of Fethullah Gulen, who Turkey blames for the July 15 failed coup.


Berlin'de gerçekleştirilen girişimin FETÖ ve benzeri menhus yapıların öncülüğünde yürütülen bir din mühendisliği projesi olduğu açıktır. pic.twitter.com/lM0WwdQYTQ

— Diyanet (@diyanetbasin) June 20, 2017


Men and women pray side by side at the mosque that opened earlier this month in Berlin, which has female imams and where Muslims of all sects of the faith are welcome to worship together.

Supporters of the Berlin mosque said it would allow liberal Muslims to worship freely but in a tough statement Diyanet took a different stance.

Taboo-breaking liberal mosque opens in Berlin

It said that the mosque "neglects" the basic principles of Islam and was "incompatible with the worship, knowledge and methodology" accumulated since the faith was founded by the Prophet Mohammed (PBUH) 14 centuries ago.

"It is clear that this has been a project carried out for many years by FETO and other ill-gotten structures for the engineering of religion," it added.

"We are convinced that all fellow believers will keep their distance from such provocations and show wisdom in the face of this," Diyanet said in the statement published late Tuesday.

Turkey says that the failed coup was carried out by the Fethullah Terror Group (FETO) led by the US-based Gulen. Gulen denies leading any terror organisation and rejects having any hand in the coup bid.

Diyanet has influence over Muslim worship among the Turkish diaspora through the Ditib organisation controlled by Ankara that manages some 900 mosques or religious communities in Germany. Diyanet sends clerics to work in its mosques.
COMMENTS (20)
Comments are moderated and generally will be posted if they are on-topic and not abusive.
For more information, please see our Comments FAQ