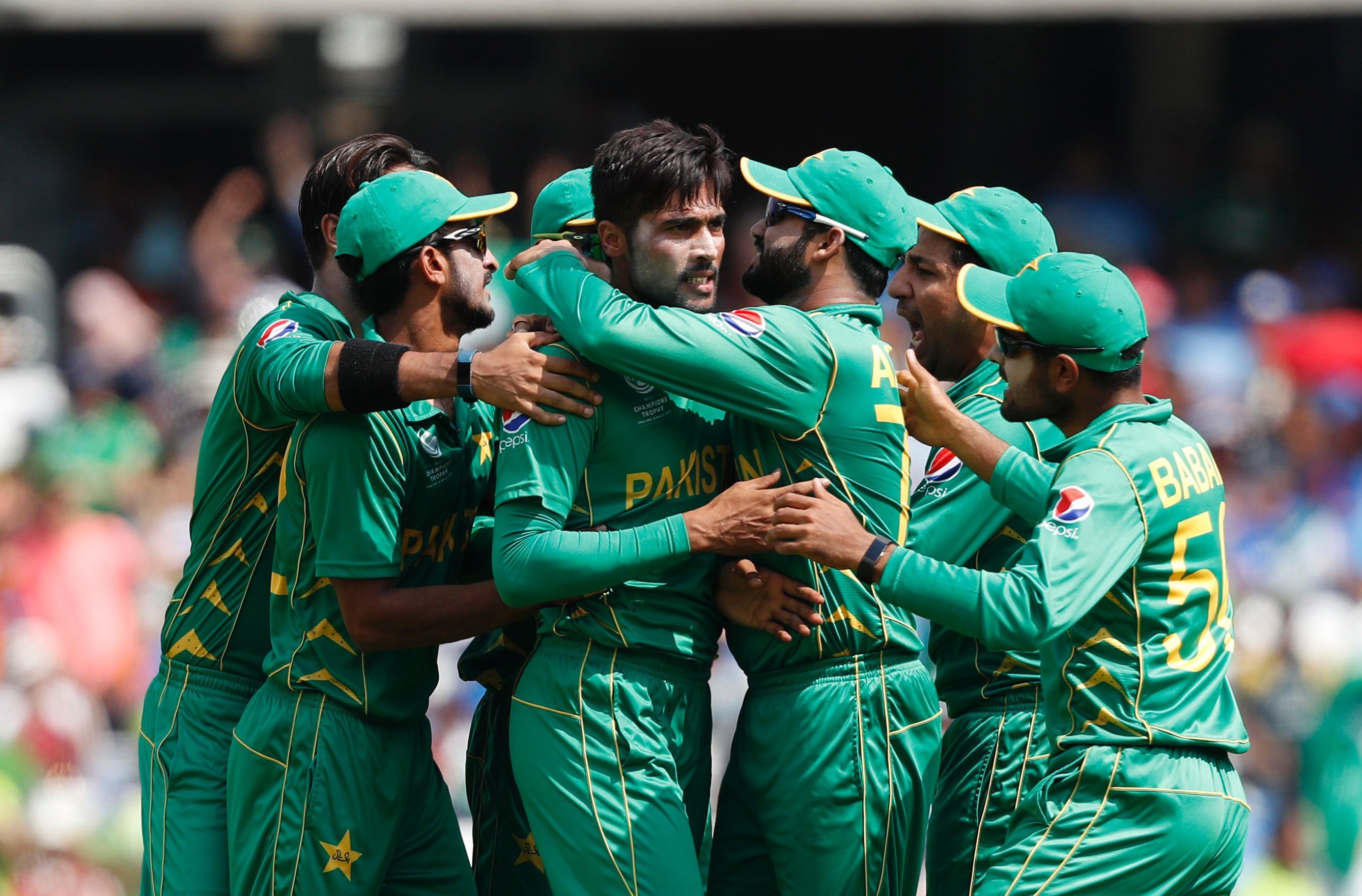 ---
KARACHI: On October 3, 2015 Pakistan lost to Zimbabwe at the Harare Sports Club and fell to ninth in the International Cricket Council rankings.

Had that defeat taken place just three days earlier, Pakistan would have failed to qualify for the Champions Trophy.

It took some smart fixture manoeuvring by the Pakistan Cricket Board to ensure that Pakistan clung onto that eighth spot and qualified for the Champions Trophy by the skin of their teeth.

On June 4, in their opening fixture of the 2017 Champions Trophy, Pakistan fell to a 124-run defeat to arch-rivals India.

It was as emphatic a defeat as you could expect in a tournament that featured only the best teams in the world. For many, it was just confirmation of how low Pakistan had fallen; boys among men.

But something changed after that defeat to India. Most of the team remained the same — only Fakhar Zaman and Shadab Khan came in for Ahmad Shahzad and Wahab Riaz — but somewhere, somehow, a switch clicked.

Pakistan make history by claiming their first Champions Trophy

It was as if India had awoken a sleeping giant.

When South Africa came to Edgbaston to face Pakistan in their second match, they did so as the world's best side. They had the best batsman in the world in AB de Villiers and the best bowler in the world in Imran Tahir. Along with the two was a support cast that featured Hashim Amla, Faf du Plessis, Kagiso Rabada and Morne Morkel.

South Africa had just registered a convincing win over Sri Lanka. This was to be nothing more than a formality.

They never knew what hit them.

The tournament's highest ranked team was dismissively brushed aside by its lowest ranked side. What had looked like a campaign doomed to embarrassment suddenly offered hope; win against Sri Lanka and an unlikely semi-final berth was up for grabs.

Sri Lanka's batsmen had chased down 322 against India in the previous game. Pakistan dismissed them for 236. An opening stand of 74 made the match appear as little more than a formality.

But then Pakistan happened. In typical fashion, the Men in Green proceeded to shoot themselves in the foot. 92-1 became 110-4 became 137-6. Suddenly, Sarfraz Ahmed was left with the bowlers and still 100 more runs left to win.

Pakistan may have defeated the world's best side in their previous match but here they faced an even deadlier opponent — themselves.

They say the greatest leaders grow in stature when their men need them the most. Sarfraz suddenly became the titan Atlas; scoring 61 in a record 75-run stand with Mohammad Amir (28) to guide Pakistan into the semi-finals.

Modi's India vs Kohli's India

The fans back home cheered that victory as if they had won the cup. In the back of their minds, they knew this was the end of the road.

Pre-tournament favourites and hosts England waited them in the semi-finals. They were the only side who hadn't lost a single game in the group stages. Surely, it was time for the Men in Green to read the script and meekly surrender. Surely, even Pakistan could not be this unpredictable. Surely, only one outcome was possible.

It's surprising how this team still manages to surprise us.

In front of a stunned crowd at the Sophia Gardens in England, Pakistan not only defeated England but they dominated them from start to finish. The team that never scores less than 300 could only make 211. The team with the lowest chance to win the title had knocked out the most likely team to do so.

Against all odds, they had reached the final. And who would join them but India. The mighty India. Winning machine India. Against whom this very Pakistan side had frozen so embarrassingly in the opening game.

The fairy tale was bound to end here.

Still Pakistan refused to read the script. Still they refused to lie down. Still they refused to respect sides far above them in the rankings table. In hindsight, Pakistan had defeated their very nature in that win against Sri Lanka. What chance did England or India have?

Fakhar Zaman, all of three matches old, hit India's bowlers to all parts of the ground. A 100-run opening stand — Pakistan's first in a major ICC event — set the tone of what was to come. Pakistan hadn't scored 250 in any of their matches so far; here they made the highest total of the tournament

A score of 339 was always going to be a daunting task.

Then Mohammad Amir ran through India's top three of Shikhar Dhawan, Rohit Sharma and Virat Kohli. The trio had scored 874 runs between them in the four matches before this — three of the top four run-getters in the entire tournament.

Here, facing a charged Amir hungry for retribution, they could only manage 26 among themselves. By the 10th over of the chase, India had lost the game. It was not even a contest. In the end they lost by a humiliating 180 runs.

The monster India had created in that opening defeat had come back to haunt them.

Pakistan continue to stamp their own freakish version of the Bizarro World on cricket. The tournament's lowest ranked side is now the champions for the very first time.