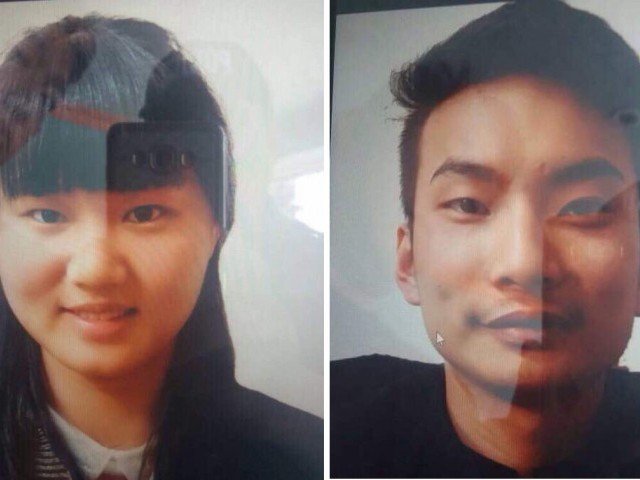 ---
ISLAMABAD: The interior ministry has cancelled the visa of a Korean national from whom the abducted Chinese were reported to be learning Urdu as more details emerged regarding the unfortunate incident of their abduction from Quetta.

Lee Zing Yang, 24, and Meng Li Si, 26, were abducted from Jinnah Town Quetta on May 24, and later murdered by the militants. The interior ministry confirmed the two Chinese had been killed but it was not clear if their bodies have been found.

It later emerged that the Chinese were involved in preaching instead of business activities — their declared purpose for visiting Pakistan.

Abducted Chinese engaged in preaching: Nisar told

The investigation into the abduction of Chinese nationals has revealed that South Korean national Juan Won Seo alias Gilbert came to Pakistan on business visa, established the Urdu academy and got involved in 'unauthorised' activities in violation of the terms of his visa.

A few days before their abduction the Chinese nationals were taken into custody in Kharotabad, near Quetta and were warned about their security. The police had also offered them security but they refused the offer.

According to sources in the interior ministry, the security and intelligence organisations were looking into the background of the abduction and also analysing various pictures uploaded on social media so as to reach a conclusion whether the Chinese had been executed or not.

Police investigating Islamic State claim of Chinese citizens' 'killing'

According to the Ministry of Interior, a group of Chinese citizens (which included the two abductees) obtained business visa from the Pakistan embassy in Beijing and entered Pakistan.

However, instead of engaging in any business activity, they went to Quetta and under the garb of learning Urdu language from Korean national Juan Won Seo, the owner of ARK info tech, were actually engaged in preaching.