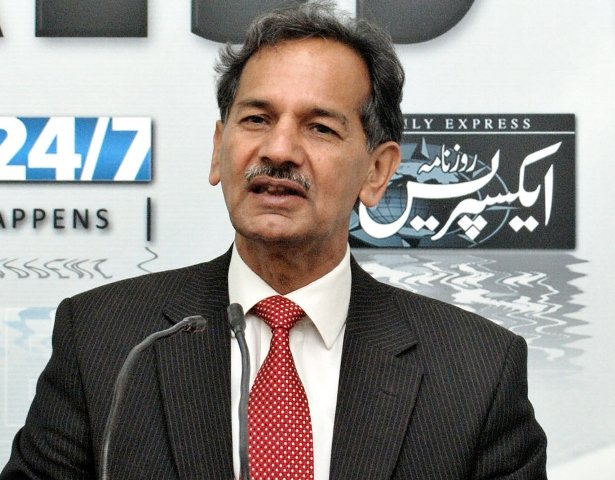 ---
ISLAMABAD: Former federal minister and Pakistan People's Party (PPP) Punjab president Imtiaz Safdar Warraich announced on Friday that he was joining the Pakistan Tehreek-e-Insaf.

He made the announcement at PTI Chairman Imran Khan's residence in Bani Gala.

Khan welcomed Warraich's decision and said his inclusion would strengthen the PTI in Gujranwala division.

Speaking on the occasion, the PTI chief said Prime Minister Nawaz Sharif should step down from his post while his family offshore assets were being investigated by a joint investigation team (JIT).

PPP's Firdous Ashiq Awan joins PTI

Khan said the JIT members must not feel threatened or worried because of the threats being hurled at them as they had the support of the masses.

"The people of Pakistan haven't given anybody a mandate to indulge in corruption and money laundering," he added.

"This nation is in debt because of the ongoing corruption and money laundering."

The PTI chief alleged that the Qatari prince's letter produced in the Panama Papers was a fraud.

"They [the Sharif family] don't have any other way to show how money was sent out of Pakistan to purchase properties in London," he maintained.

PTI manages to win over Irfanullah Marwat for PS-114 Karachi by-poll

"'The prime minister did not produce that letter for eight months and suddenly came up with it after his address in the parliament."

Khan said Pakistan Muslim League-Nawaz leaders, through their statements, were also hinting that they would not accept the JIT's findings.

"We will make you accept the JIT's decision. The masses will take to the streets if you don't," the PTI chief warned.