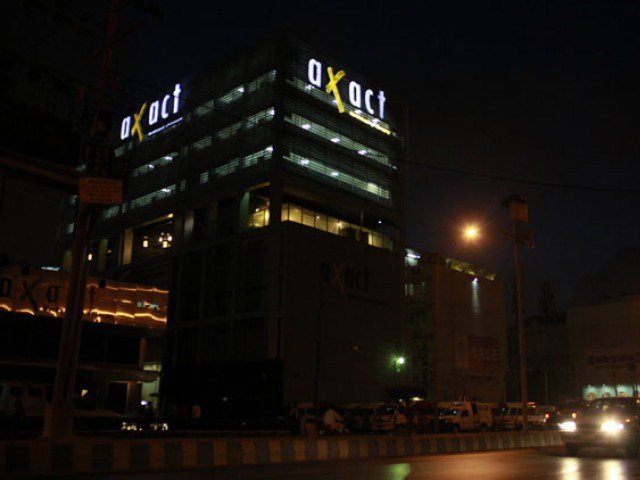 ---
ISLAMABAD: A sitting judge has allegedly admitted to receiving Rs5 million in bribe to acquit Shoaib Ahmad Shaikh in the Axact fake degree scandal case.

In the latest development it has emerged that Additional District and Sessions Judge Pervaizul Qadir Memon has allegedly admitted before the Islamabad High Court that he received Rs5 million to acquit Bol TV's CEO Shoaib Ahmed Shaikh in the Axact case.

IHC's show-cause notice issued to the judge read that he "committed an act of corruption by receiving illegal gratification to the tune of Rs5 million for acquittal of accused [Shoaib Ahmed Sheikh] through judgment dated 31.10.2016".

"You admitted the above stated act of corruption before the Departmental Promotion Committee comprising Justice Shaukat Aziz Siddiqui and Justice Mohsin Akhtar Kayani," read an office order of the IHC issued on June 9.

Efforts under way to ensure independent media: NAB chief

Although the committee has recommended "removal from service being not fit for the position of the additional district and sessions judge", chief justice IHC has issued a show-cause notice to the judge seeking written reply within 14 days explaining why a 'major penalty' was not imposed on him.

In case no reply is received within the specified period, the notice read, it would be presumed that the judge has no defence to offer or he declined to offer the same and accept the charges. In addition, action against him will be taken ex-parte.

The case had surfaced in May 2015 when The New York Times published a report which claimed that the company sold fake diplomas and degrees online through hundreds of fictitious schools.

A senior Axact employee, Umair Hamid, who was arrested in US last year, has recently pleaded guilty to charges brought against him for his role in the multi-million dollar fake diploma scheme being run by the Karachi-based IT company.

Axact executive pleads guilty to fraud charges in American court

During the trial, the prosecution had argued before Judge Memon that the investigation agency had recovered bogus degrees from Axact offices and that the company had fraudulently sold these degrees to clients in various countries and brought a bad name to Pakistan.

The Federal Investigation Agency (FIA) had stated that enquiry was registered against Axact for preparing and selling degrees of fake online educational institutions with fake accreditation bodies, enticing innocent people through impersonation as student councilors, within Pakistan and abroad, to pay extra for their fraudulent legalisation/attestation through various governmental institutions and officials.

Consequently, several raids were conducted across Pakistan, including a raid at the office of Axact located in DHA Islamabad on May 19, 2015.

During the on-spot interviews, the FIA maintained, the regional head and other officials could not provide justifiable explanation regarding their online fast track Prior Learning Assessment (PLA) education operation.

Nisar to formulate prosecution committee to probe Axact scandal

The FIA had further added that statements of some of the employees clearly showed that their sale agents were impersonating as highly qualified councilors of the fraudulent, non-existent, fictitious educational institutes, pretending being in US as they used U.A.N numbers of USA.

The statements added that they persuaded students to deposit large amount of money in the offshore accounts operated by M/S Axact Islamabad Region in lieu of online degrees/certificates/diplomas and the attestation/legalization/accreditations from different government bodies.

The counsel for the Axact CEO had maintained before the trial court that the FIA could not produce substantial evidence against the suspects.

While concluding the trial, Judge Memon had acquitted the Axact officials from the charges of selling fake degrees for want of evidence in October 2016.