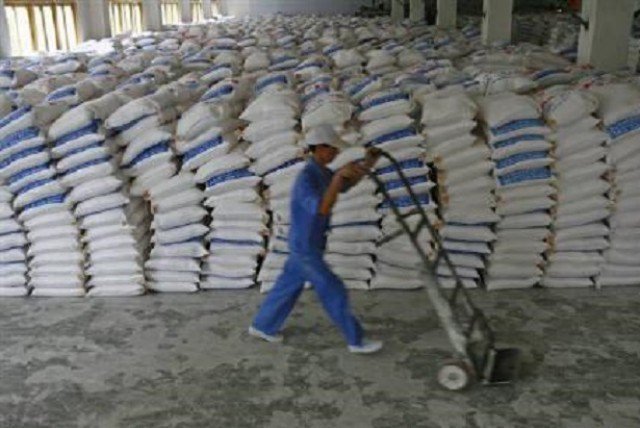 ---
LAHORE: Seeking a report on the availability and sale of subsidised flour across the province, Punjab Minister for Planning and Development Malik Nadeem Kamran said any shop selling the commodity without the subsidy would be sealed.

He directed deputy commissioners to ensure the availability of subsidised flour in green bags at shops throughout the province and submit a detailed report by Thursday (today).

He issued these directives while chairing a meeting of the Cabinet Committee on the Ramazan Plan at the Civil Secretariat.

"The chief minister has directed that only subsidised flour be sold at every shop in the province, but the sale of flour bags in white must be stopped," he said.

He mentioned the sale of flour in white bags was banned to ensure that the maximum number of people benefitted from the subsidy.

Govt imposes strict ban on sale of unsubsidised flour

Punjab Chief Secretary Captain (retd) Zahid Saeed has directed deputy commissioners to implement the orders on the provision of subsidised flour. He also ordered action in case of a violation, saying no complaint of unavailability or shortage of green bags should be received. He added that after it is ensured that subsidised flour is being sold at all shops, the ban on white bags would be lifted immediately.

The food secretary told the meeting that all flour mills in the province have been informed about the ban on the sale of unsubsidised flour in white bags.

He warned that if any shop was found selling flour in white bags, it would be sealed. He added the supply of green bag flour has been increased manifold, while the white bags already present at shops have almost run out.

Among those present were Secretary Industries, Additional IG Special Branch, deputy commissioner Lahore, officers of Agriculture and Livestock Department, whereas deputy commissioners joined the meeting through video link.

Published in The Express Tribune, June 15th, 2017.