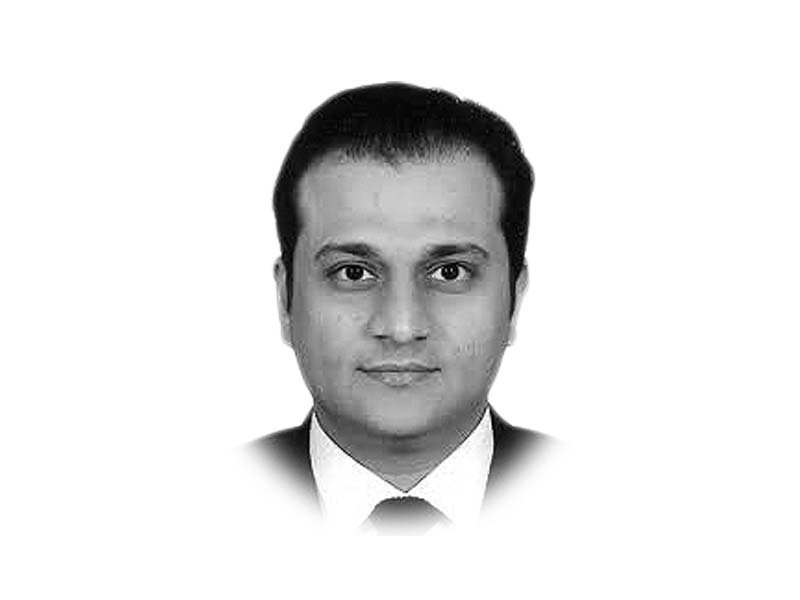 ---
Punjab Chief Minister Shehbaz Sharif is a person who evokes a smile with his political gimmickry. He developed a cult following for "singing" Habib Jalib's Dastoor in 2009. It became a usual occurrence as if the public was demanding an encore from him. In 2011, the issue of electricity became his focus of attention and for very good reason as energy shortages were proving to be the bane of the country's existence in general and Punjab's in particular. His antics included holding a hand-held fan in cabinet meetings, riding pillion on a motorcycle to reach some event, and of course calling the then president, Asif Ali Zardari, various names and promising accountability.

Come 2013, as the election campaign began, it seemed almost like the Sharifs were offering electricity as an immediate relief to the people of Pakistan. Shehbaz even promised to end load-shedding within six months to two years all in front of television cameras. Similar promises were also made by Nawaz Sharif and his front-ranking leaders, including Khawaja Asif, the current water and power minister.

IESCO to launch new electricity meters

But once installed in government, the Pakistan Muslim League-Nawaz started doing what it is known for: playing with numbers and providing relief to a select few. Within 50 days of coming into power, Rs480 billion of the circular debt was cleared. A bulk of the cash payouts were made to the IPPs while state-owned enterprises like OGDCL, PPL and PSO were issued Pakistan Investment Bonds which means their receivables became "investments" for these entities while the state issued further liabilities. How much load-shedding decreased is anyone's guess. The state, however, got poorer while some pockets got lined.

While we are now in the fifth and final year of the incumbent PML-N government, the situation of load-shedding has deteriorated if not remained the same. The impact has been profound across cities where urbanisation and temperature changes are causing misery. Industrial activity is badly affected with production tapering off and exports declining.

Ever since the holy month of Ramazan started and complaints of load-shedding increased, the government has been going overboard in claiming that power generation from all sources is at its peak. Figures of 19,000+ MWh have been given and that is being claimed as their success. Success or not, the fact remains that Pakistanis are enduring difficulties caused by load-shedding and the inability of the government to prioritise ending of load-shedding is causing a loss to the state. By the state of course I mean the people and the businesses responsible for the upkeep of the state. Imagine the loss of jobs, productivity and lost taxes. Who is responsible for this failure? The state has not failed. It's the government that is leading to a failure of the state.

While one continuously faults the government and its institutions for the current state of affairs, one has to logically see the situation where the infatuation of increasing power generation capacity has led to ignoring the more critical aspect: transmission and distribution. While the power generating capacity has grown by introducing coal-fired plants under new policies, the fact remains that our transmission lines cannot carry a load beyond 17,000MW. This can be analogous to filling 1.5 litres of water in a 1 litre jug. This can prove disastrous.

Electricity theft on the rise as summer rolls in

The way IPPs generate their revenue is by firstly producing electricity and supplying it to the national grid while their unused capacity earns them a return under the power policy. In case they have lesser demand for their capacity, they are to receive unutilised capacity charges from the national grid. Some of the IPPs had dispatch levels of 33% during the quarter that ended in March 2017. The situation has become so bad that again the circular debt has gone beyond Rs400 billion.

While one can blame others for not doing their job right or not doing their job altogether, one has to be solution oriented. First and foremost, there are no quick-fix solutions to our electricity problems. The governments have to invest in improving the country's transmission and distribution capacity by at least 10% above the historic annual peak demand for electricity. The transmission should be looked at as the mission critical to our power issues. Additionally, it is the distribution companies that handle power distribution in cities. These companies have to aggressively improve the distribution infrastructure. While these are all medium-term solutions, in the short run, the government should promote renewable energy solutions at the consumer level. In this regard, special attention should be paid to wind energy and ban imposed by the federal government on fresh approvals of renewable energy projects should be lifted forthwith.

There should be improvement in regulations that allow the individual consumer to install solar panels and wind mills, which are sufficient to meet the most critical and essential needs. These efforts can be subsidised by the government by offering sales tax, customs rebate and other incentives. Additionally, the loss of potential revenue for the distribution companies should be regulated, too. More importantly, the two regulators, Nepra and Ogra, should be made more efficient and allowed to operate independently with strict targets in place for them to meet as part of their KPIs.

All in all, we are humans and humans have a tendency to adjust to realities. People have become fed up with promises of rewards and accountability, which are never fulfilled. While the affluent have been able to install generators at their places, it's the general public which needs relief. Relief doesn't have to be immediate but it should be planned and executed in a proper manner. We must remember that the state and its people come first, the government is there to serve the state; it's not the other way round.

Published in The Express Tribune, June 15th, 2017.

Like Opinion & Editorial on Facebook, follow @ETOpEd on Twitter to receive all updates on all our daily pieces.
COMMENTS (12)
Comments are moderated and generally will be posted if they are on-topic and not abusive.
For more information, please see our Comments FAQ