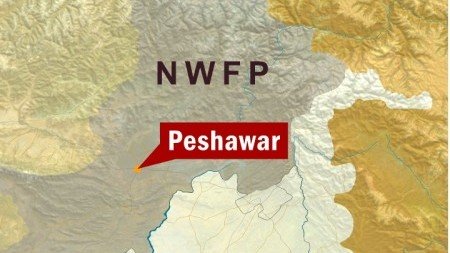 ---
PESHAWAR: Three key militant commanders were killed in a clash with security forces in Matta tehsil of the restive Swat district on Tuesday, intelligence officials said privately.

Acting on a tip-off, security forces raided a militant safe house in Koz Shor village located in the former militant stronghold of Ghat Peochar, triggering a gunfight. "Three militants were killed in the gunbattle," an official told The Express Tribune on condition of anonymity. He identified the slain militants as Umar Siddiq, a close aide of notorious militant commander Umar Rehman alias Fatah, Naik Muhmmad and Qari Rehmat Ali.

Two AK-47 assault rifles, a suicide jacket and a satellite phone were also recovered from their possession. Ghat Peochar was the stronghold of radical cleric Mullah Fazlullah and his loyalists in Matta tehsil of Swat district before it was taken over by security forces in 2008. Mullah Fazlullah, also known as Mullah Radio, and his band of radicals had launched a bloody campaign to enforce his version of Islamic laws in Swat, an idyllic ski resort in Khyber- Pakhtunkhwa, following the 2007 Lal Majid Operation in Islamabad.

Alarmed by the activities of the radical cleric, the government decided to launch a military operation, codenamed Rah-e-Rast, in the region in May 2009. Subsequently, hundreds of troops, backed by airpower and heavy artillery, moved into the valley, killing and arresting hundreds of militants and restoring the government's writ in the area. However, recent suicide attacks and targeted killings have once again heightened the sense of insecurity among local residents.

Published in the Express Tribune, May 19th, 2010.
COMMENTS (2)
Comments are moderated and generally will be posted if they are on-topic and not abusive.
For more information, please see our Comments FAQ