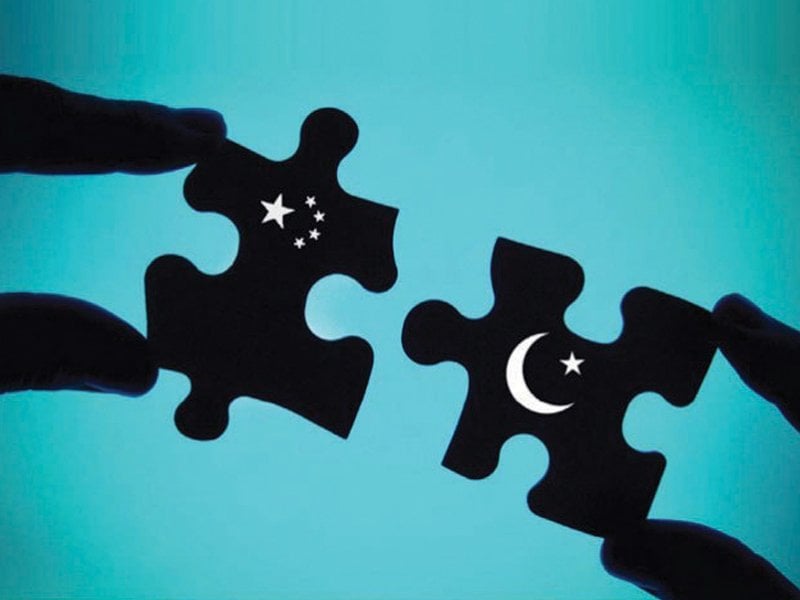 ---
Urdu may be a bit more challenging than other languages, but a growing number of Chinese students are choosing to learn it as they anticipate opportunities to be offered by Chinese companies carrying out development projects in Pakistan under the China-Pakistan Economic Corridor (CPEC).

The history of the Urdu language in China started with establishment of the Urdu Language Department at Peking University in 1951. Later, universities in the Chinese cities of Xian and Guangzhou also set up Urdu departments.

Beijing Foreign Studies University (BFSU) has been teaching Urdu since 2007 and till now two batches of its students have completed their degree, Zhou Yuan, the head of the Urdu Department at BFSU's School of Asian and African Studies said in an interview.

Out of the total students who have graduated, a few got scholarships to foreign universities for higher education while some joined different companies, she said, adding a third batch of 20 students is studying Urdu at the university at the moment.

CPEC investment pushed from $55b to $62b

Zhou Yuan, who has adopted the Pakistani name 'Nasreen', said the BFSU would send its students to the National University of Modern Languages, Islamabad and Government College University, Lahore for six months during the third year of their studies to get a chance to improve their speaking and writing skills. For this, the university gets financial support from the government of Pakistan and Embassy of Pakistan in Beijing.

The university also organises competitions of Urdu calligraphy, speech contests and cultural activities to create awareness among students about Pakistan and its people. "Such activities not only increase interest in Urdu learning but also enhance the standard of Urdu language among Chinese students," said Yuan Yuhang (Shabnam), who has been teaching Urdu at BFSU since the last one year after quitting her job at a bank.

Zhou Yuan said many Chinese students were learning Urdu at different universities and institutes across the country, including Beijing. The reasons for learning Urdu vary: some have been romanced by Pakistan's culture, food and landscape, some by the beauty of the language itself, while others see learning Urdu as a practical means to eventually work with Chinese companies working on CPEC in Pakistan.

Romania wants a slice of CPEC

To cope with the demand, several universities in Shanghai, Tianjian, Kunming, Urumqi and Inner Mongolia are considering setting up Urdu departments, Zhou Yuan said.

A Chinese student who has adopted the Pakistani name 'Rabia' said she intended to become an Urdu teacher after completing her study. "I have a passion to learn Urdu and teach this language of our deep-rooted friendly country to my countrymen," she said.

To Zhang Yi (Afia), Urdu is an interesting and beautiful language. She admitted that although it is difficult to learn Urdu, but she feels it is imperative for her to study it because she wants to learn more about Pakistani culture.

Chinese students Mehtab, Mehrin and Alizeh also spoke about their interest in Urdu and vowed to play an important role in enhancing Sino-Pak friendship and economic cooperation, while, Moosa, Junaid and Amer said they are learning Urdu to further promote cultural and people to people contact.

CPEC: a game changer but for whom?

Students can see the tides changing and expect that knowing Urdu would mean more job opportunities in Pakistan and in China. This was reflected in many students' responses when asked about their interest in learning the language.

Another student said while he is interested in learning different languages, "choosing Urdu is aimed at starting my own import and export business".

"The increased interest in learning Urdu means that more students from China are interested in enlisting at BFSU, hence, we are considering enrolling a new batch to accommodate more students," Zhou Yuan said.
COMMENTS (2)
Comments are moderated and generally will be posted if they are on-topic and not abusive.
For more information, please see our Comments FAQ