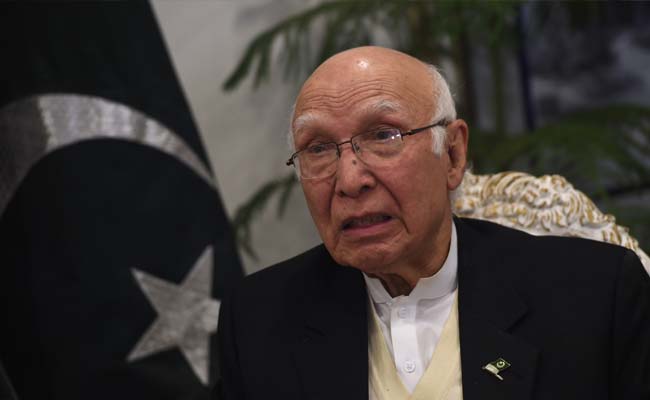 ---
Adviser to Prime Minister on Foreign Affairs said Pakistan would be at the centre of trade activities following obtaining full membership of Shanghai Cooperation Organisation (SCO), Radio Pak reported on Sunday.

In an interview, Aziz reiterated the full membership will enhance multi-lateral cooperation and boost connectivity.

Pakistan important partner of Russia: Putin

Terming Prime Minister Nawaz Sharif's meetings with Russian and Afghan presidents as "very construct", the adviser said the defence cooperation between Islamabad and Moscow will be strengthened in the coming years.

He also said the multibillion-dollar China-Pakistan Economic Corridor (CPEC) and Karakorum Highway serve as the main linkage between land-locked Asian countries and rest of the world, adding that efforts were being made to address visa and custom issues with Uzbekistan, Kazakhstan and Tajikistan.