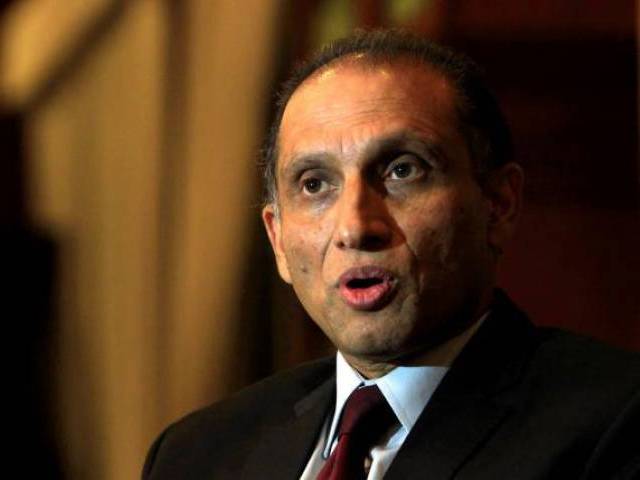 ---
ISLAMABAD: Pakistan's Ambassador to the United States Aizaz Chaudhry has reiterated that Pakistan wants to see a peaceful, stable, prosperous and sovereign Afghanistan.

He was participating in a panel discussion titled 'Regional Perspective on US Strategy in Afghanistan' held at the South Asian Centre in Atlantic Council, Washington DC on Wednesday.

Chaudhry strongly condemned the tragic Kabul incident on May 31 that killed dozens. The death toll from a truck-bomb explosion in Kabul has now reached to more than 150 people, making it one of the deadliest attacks in the Afghan capital since the ouster of the Taliban in 2001.

Army brass rebuffs Kabul's 'unwarranted accusations'

The ambassador stressed there was an opportunity for both Pakistan and the US to work closely and together in a bid to achieve peace in the war-torn country.

He said mistrust between the two nations was actually blocking the progress in achieving the objective of peace. "Terrorism under any pretext is not acceptable to us," he added.

The Afghan intelligence agency, the National Directorate of Security had blamed that the Kabul attack was planned by Haqqani network in Pakistan with the help of Inter-Services Intelligence.

Afghan ambassador urges citizens to avoid 'unnecessary travel' to Pakistan

Chaudhry said Pakistan's efforts to bring peace in the region would not be interrupted by the rhetoric of the Afghan leadership. Just putting blame on Pakistan would not help in achieving regional peace, he stressed.

Top military commanders on June 6 also took exception to what they called "unwarranted accusations and threats against Pakistan" by Afghanistan, urging Kabul to look inward to find answers to the current mess in the country.