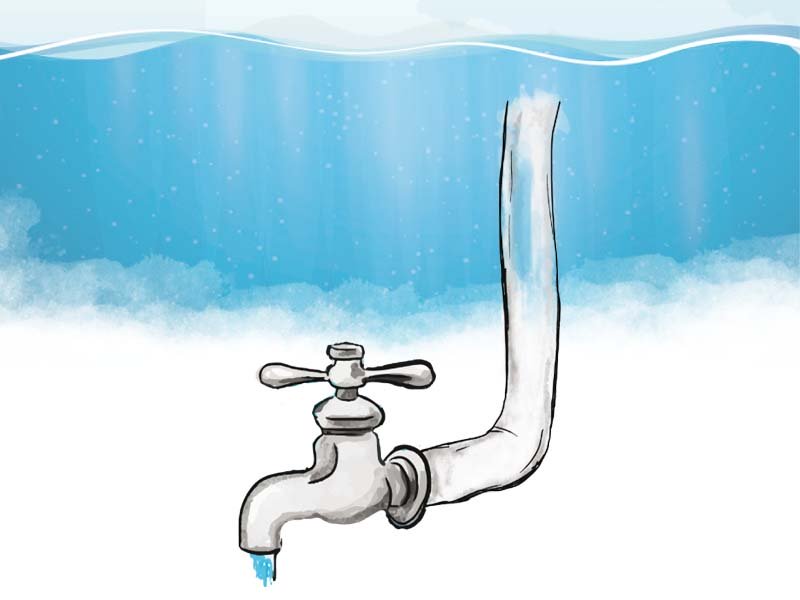 ---
PESHAWAR: Villagers on the outskirts of Peshawar are facing a water crisis following the unexpected closure of the Bara River canal by residents of Khyber Agency.

Masho Khel Union Council Nazim Amjad said that the nine villages of Tapa Momand including Masho Khel, Sheikhan, Mushterzai, Suliman Khel, Shahab Khel, Garhi Malik Khel, Masho Gagar usually receive 26 cusecs of water from the Bara River every day. Apart from drinking, the water is used for various purposes such as irrigation and household use.

Water shortage in capital likely to worsen

"It is a tradition to drink the river water as it is considered good for digestion, but it was largely replaced by tap water due to the ease of its availability," Amjad said, adding that before water lines were laid in the area, locals used to manually fetch water from the river, which was a cumbersome process.




Apart from the river, the other source of water for the community was tube wells. But owing to the frequent load shedding, the devices have all but become useless. "Due to the prolonged load shedding, which renders tube wells redundant, people had no option but to turn to the river once again for water," the UC Nazim said.

Karachi residents suffer as water shortage re-emerges

In the 1980s a dam was built on the Bara River in Khyber Agency which largely diverted the river from Peshawar, leaving only 26 cusecs for some villages, Amjad said, adding "but during the peak summer season, some tribesmen forcibly stop the supply of water to the area and divert it to their fields for irrigation."

"They close the canal which supplies water to Peshawar's villages and thus we are left without water during the summer," he said, demanding that authorities in Khyber Agency reopen the canal which had been illegally closed by local farmers.

Published in The Express Tribune, June 6th, 2017.