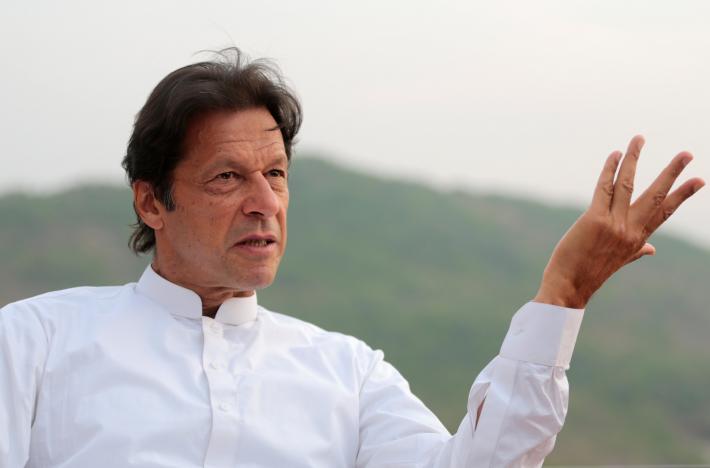 ---
LAHORE: Pakistan Muslim League-Nawaz (PML-N) Media Coordinator Muhammad Mehdi has claimed that Pakistan Tehreek-e-Insaf (PTI) Chief Imran Khan was involved in match-fixing during his cricketing years.

Talking to journalists at PML-N's media centre on Saturday, Mehdi said Khan made large amounts of money from Kerry Packer in betrayal of Pakistan's national interest leaving the country's cricket team in a lurch during the 1983 World Cup.

Packer was an Australian media tycoon, who in 1977 set up his own cricket series by secretly signing agreements with leading Australian, English, Pakistani, South African and West Indian players.

Pakistanis ashamed at how PM Nawaz was treated in Saudi Arabia: Imran Khan

Mehdi claimed that the purchase of the controversial London flat was made the same year when Imran declined to bowl at a crucial stage when the team needed him the most and as a result Pakistan lost the match.

"A complete probe is the need of hour to trace out the amount Imran took in reward for his dubious refusal to bowl despite being the main striker of the team," he said. An investigation should be carried out to know the number of ducks (out at zero runs) made by Imran for money, he added.

Imran's apartment money is stained with clandestine match-fixing deals, Mehdi claimed, adding that the PTI chief's "confessional statements" of fixing matches were rife in his own biography which could provide possible clues for the judiciary, investigation agencies and general public.

PTI chairman's lawyer has said in the past that Imran Khan earned the money to pay for his properties from playing cricket in Australia and England.

Mehdi further said that the PML-N leadership has always respected the judiciary and went through harsh accountability during the nine years of Musharraf's rule. It was proven not guilty then and this time too party leadership will come out clean, he added.

"Conspirators are continuously hatching controversies to stoke tensions between the government and judiciary," said Mehdi. "History itself testifies to the fact that PML-N always upheld the supremacy of judiciary and law.

Published in The Express Tribune, June 5th, 2017.