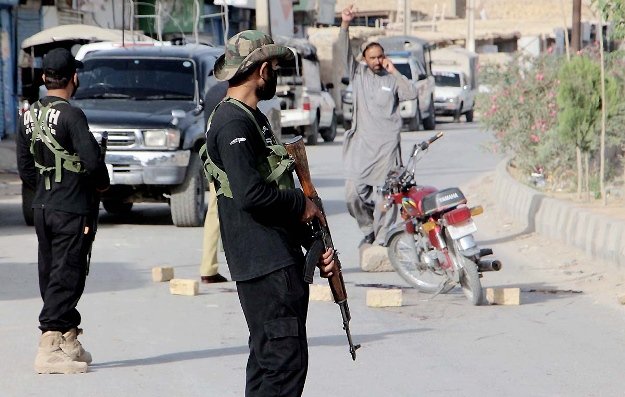 ---
QUETTA: Two members of the Hazara community, including a woman, were gunned down in the Spini area of Quetta on Sunday afternoon.

According to security sources, unidentified armed men opened fire on a motorcycle on Spini road, killing two members of the community on the spot.

"The victims received three bullets of 9MM each," they said, and added that the attackers managed to escape from the scene after the incident.

The bodies were shifted to Bolan Medical College Hospital where one of the deceased was identified as Shakeel, son of Mohammad Ismail and resident of Marriabad.

Five injured as Hazara community members targeted in Quetta

A case of the incident was registered against unidentified persons and further investigation is underway.

No group has claimed responsibility for the attack till the filing of this report.

In January this year, five people were injured as assailants opened fire on a taxi carrying members of the Hazara community on the Spini road near Killi Mubarik area.

Sectarian violence has claimed thousands of lives in Pakistan over the past decade. Hundreds of ethnic Hazaras, who are Shias by sect, have been killed in targeted bombings and drive-by shootings over the past few years in Balochistan.
COMMENTS
Comments are moderated and generally will be posted if they are on-topic and not abusive.
For more information, please see our Comments FAQ