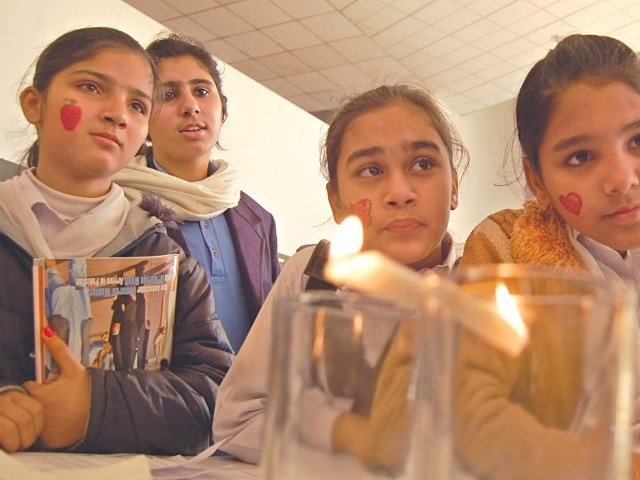 ---
LAHORE: This year's budget allocation for information and culture witnessed a 50% increase as the Punjab government allocated Rs600 million for 2017-18. Last year, Rs400 million were set aside for the same sector.

The budget was announced with the aim of promoting culture, language and art, while keeping an eye on expanding existing networks of arts councils, auditoriums and museums, preservation and restoration of artworks and image building through effective use of print and electronic media.

In the new fiscal year, a significant portion, around Rs412 million, was set aside for nine new schemes, while Rs187 million would be spent on ongoing schemes.

LHC gives federal govt last chance to submit report

Approximately, an allocation of Rs22 million was made to strengthen performing arts academies and face-lifting of information and cultural complex, Rawalpindi.

Similarly, Rs45 million have been set aside to set up Punjab Rung FM Radio in Multan and Rawalpindi PILAC (Punjab Institute of Language and Culture).

For the construction of the auditorium for Bahawalpur Arts Council, Rs100 million have been allocated, while Rs25 million will go towards ensuring the provision of missing facilities at the existing arts council.

Around Rs50 million have been allocated for the first phase of the development of arts councils in Bhakkar and Nankana Sahib districts.

Moreover, Rs50 million have been dedicated towards developing an umbrella PC-II to attract and consult firms to design a new arts council in Punjab, Also, plans are afoot to upgrade the open air theatre of Bagh-e-Jinnah in Lahore and establish an all-weather facility at the same complex in Lahore.

Information minister blasts Centre for 'false promises'

To renovate and improve facilities and infrastructure at the Lahore Arts Council, Mall Complex and Cultural Complex at Ferozpur Road, around Rs50 million will be spent.

The government has allocated Rs17 million for the Chief Minister's Talent Hunt Programme, Rs40 million to upgrade the Lahore museum building and conservation facilities.

A total of Rs48 million have been set aside for research and publication of a Punjabi dictionary, history books, launch of cultural events, awards for restoration and cultural celebrations.

Published in The Express Tribune, June 4th, 2017.