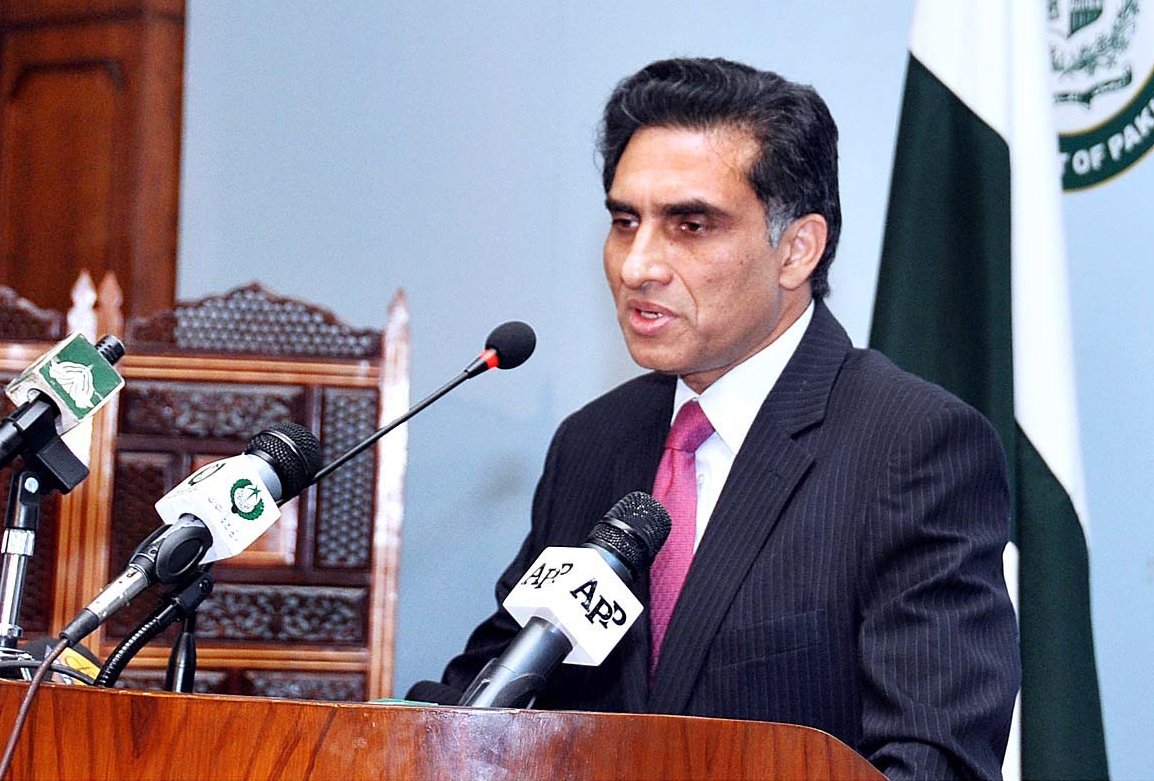 ---
Pakistan's Ambassador to the United States Aizaz Ahmed Chaudhry has said Pakistan and Afghanistan should work in tandem to eradicate terrorism plaguing the both countries, Radio Pakistan reported.

Aizaz said Afghanistan blaming Pakistan will not help resolve the issue neither will it improve the regional security situation. In an interview with the Washington Post, the ambassador denied accusations by Afghan authorities that Haqqani network is working from Pakistan against their government.

Declaring Pakistan terror-sponsor state 'wishful thinking'

He said following the successful operations against extremists, the Haqqani network has left the country and found haven in Afghanistan where they need to be taken care of now.

In January this year, Afghan President Ashraf Ghani told Pakistan Army chief General Qamar Javed Bajwa that those who recently launched attacks in Afghanistan "lived, were recruited and operated freely in Pakistan and no action was taken against them". The allegation came following attacks in Kabul, Kandahar and Helmand which killed nearly 60 people, including five UAE diplomats. President Ghani had also said he wanted "serious talks" to discuss Kabul's future relationship with Pakistan.
COMMENTS
Comments are moderated and generally will be posted if they are on-topic and not abusive.
For more information, please see our Comments FAQ