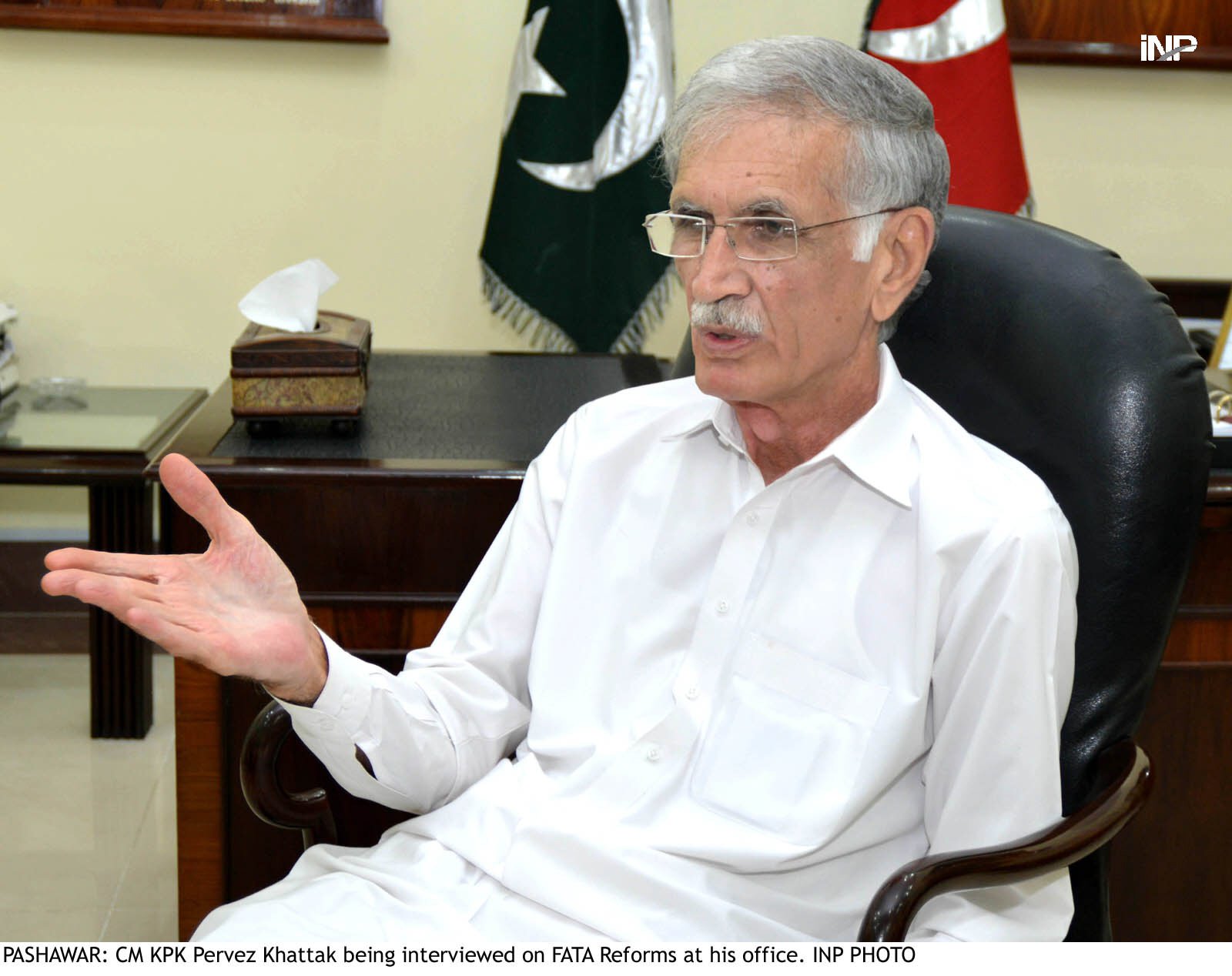 ---
PESHAWAR: Work on Peshawar Bus Rapid Transit (BRT) project will start from August 1 and will be completed within six months, said Khyber-Pakhtunkhwa (K-P) Chief Minister Pervez Khattak while talking to a delegation of the Asian Development Bank (ADB) at the Chief Minister House on Sunday.

The cost of the project is Rs55.9 billion. ADB will provide Rs48.18 billion, while the K-P government will afford the remaining Rs7.72 billion.

Khattak stressed that the ground work on Peshawar BRT has to be completed within six months in order to facilitate the citizens as the construction work will create a lot of problems for them.

BRT system to slash carbon emissions in Peshawar

Revealing that alternative routes for traffic are being prepared, Khattak said, "The project should not take more than six months as Peshawar's basic and main route will be affected by it."

To avoid any hindrances, Khattak said, the staff recruited for the execution of the project will work continuously until its completion.

He said he will monitor the whole construction process to ensure that the quality of the project is not compromised.

He expressed his gratitude over the floating of the tender for the project.

"We wish the speedy completion of the project as it is very necessary. All the stakeholders and the responsible persons have to take it seriously. Early and timely completion of the project is the only solution to the traffic problems and beautification of Peshawar," he added.

Bus rapid transit for Peshawar wins green light

Khattak also called for speeding up the repair and restoration work on the 300-kilometre-long highways network to interlink the province. The K-P government and ADB have agreed on the timeline and the management of the project. The project will cost around $232.55 million, in which, $200 million will be provided by the ADB and the remaining $32.55 million will be arranged by the K-P government.

Under the project, the highways will be restored in accordance with the environmental and climate variables.