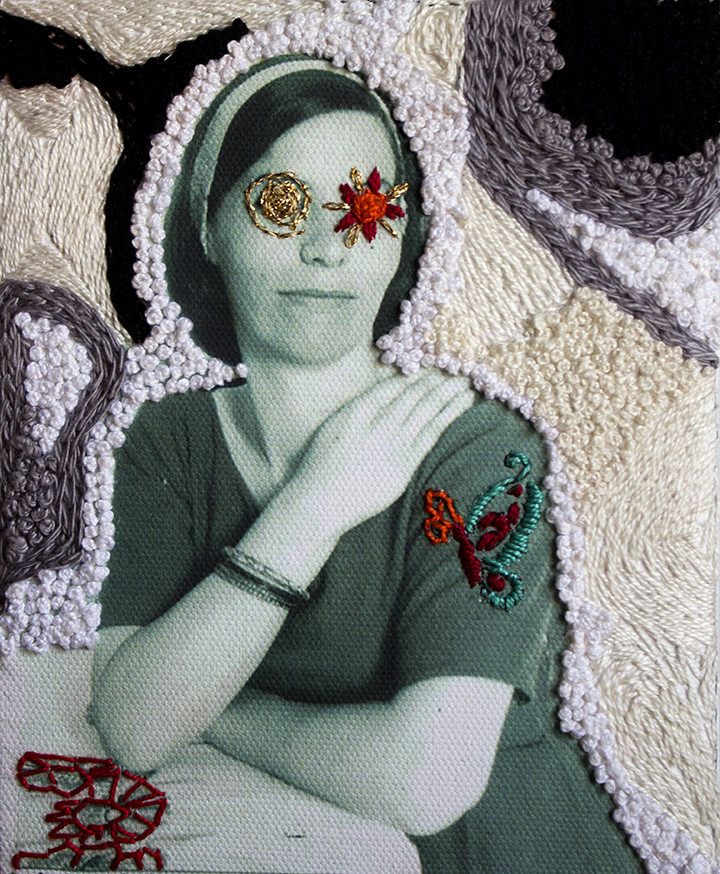 ---
KARACHI: Eight artists have come together to understand the concept of murder and how a crime scene unfolds in an exhibition, titled 'Who Killed Shumaila?', which is currently on display at the Sanat Gallery.

Artists Samina Islam, Affan Baghpati, Razin Rubin, Mir Dostak, Rabia S Akhtar, Feroza Gulzar, Mudassir Sheikh and Roohi Ahmed depicted the murder scene of a make-belief victim, Shumaila, to trace the steps of a murderer.

Islam focused on leaving blood stains on many family-oriented images taken from her collection while Baghpati made use of metal pieces and stressed on their varied purposes. Rubin's work emphasised on how society looks at people, Dostak investigated X-rays, Akhtar made miniature paintings, Gulzar experimented with video art, Sheikh relied heavily on the use of soundtracks to create an appropriate atmosphere and lastly, Ahmed's work depicted an interrogation room.

Art exhibition: Life of Buddha goes on display

"The starting point is a crime scene, which sounds like an interesting theme. Shumaila could be anybody," said Islam, adding that 'Shumaila's' life is also being remembered aside from the narration of how she was murdered.

"From the drawing room, where the murder probably happened, to closed-circuit television camera images and the detective and interrogation rooms, all the necessary elements of a crime scene have been created in the gallery to let the suspense unfold," she said.

With as many as 35 pieces of art on display, the exhibition continues till June 1.
COMMENTS
Comments are moderated and generally will be posted if they are on-topic and not abusive.
For more information, please see our Comments FAQ