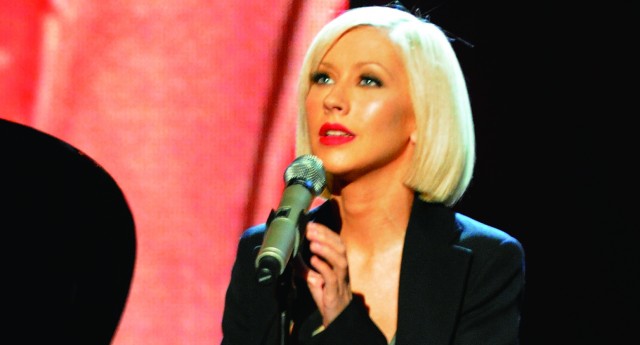 ---
KARACHI: The music industry is fiercely competitive.

It works on who will have the most hits, sell the most records and have the largest fan base. There can only be one winner and Britney Spears, Christina Aguilera and Lady Gaga are battling for top place in the fight for the female slot.

Britney Spears vs. Christina Aguilera

The rivalry between these two began when they were both Mouseketeers in "The Mickey Mouse Club" and continued when they were both up for a Grammy nomination for Best New Artist in 2000. The two singers made their debut as young, hot, blondes with Spears's "Baby, Hit Me One More Time" and Aguilera's "Genie in a Bottle" and were immediately compared to each other. Aguilera has called Spears "fake" and a singer lacking talent who uses gimmicks to get publicity.

Christina Aguilera vs. Lady Gaga

Aguilera has been compared to Lady Gaga and the singer's new pictures look remarkably like Gaga. When asked if she had 'borrowed' Gaga's look, Aguilera replied "I'm not quite sure who this person is, to be honest. I don't know if it is a man or a woman." Aguilera is making a comeback with her new album Bionic and has released her singer "Not Myself Tonight" which has also been compared to Gaga's music.

In an attempt to tone down the gossip, Aguilera posted a comment on her website on Monday, stating "I have absolutely nothing against Lady Gaga or any other female artist in this business. I think she is great, and I appreciate any woman fearless enough to go against the norm."

Lady Gaga vs. Britney Spears

Spears made a comeback in 2008, but then Gaga made her entrance at the same time. The singers wear similar skimpy stage outfits, are blonde and belt out catchy pop songs. Spears must be simmering as Gaga's hit single "Telephone" was originally recorded by her. Perhaps Spears also feels a little insecure as Gaga is seven years younger than her and has a long career ahead of her.

Published in the Express Tribune, May 19th , 2010.