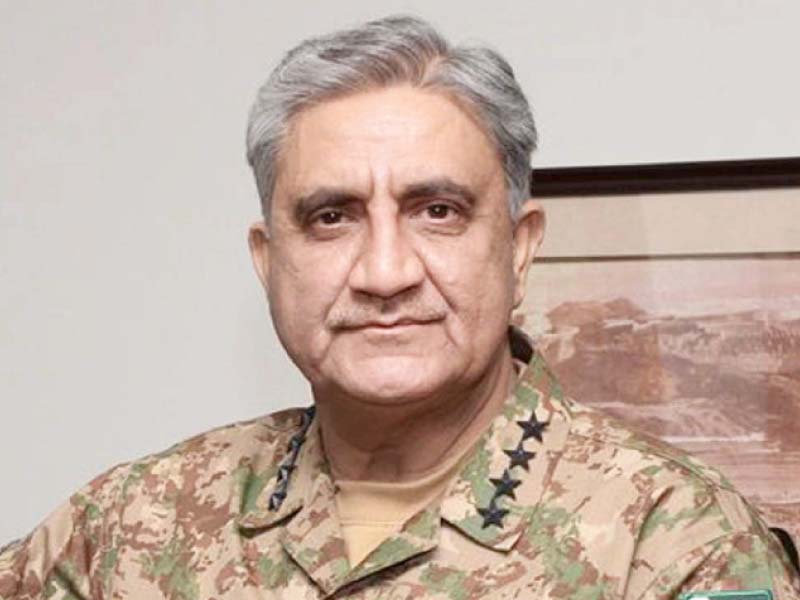 ---
ISLAMABAD: Army chief Gen Qamar Javed Bajwa warned on Tuesday that Pakistan would give a 'befitting' response to any hostile action 'anywhere along the border', notwithstanding the country's desire for enduring peace with its neighbours.

His statement came during the annual Formation Commanders conference held at the GHQ in Rawalpindi. The statement appears to be aimed at conveying a clear message to Pakistan's immediate neighbours, including Afghanistan, India and Iran.

Tensions with India and Afghanistan have escalated, with recent incidents of border clashes along our eastern and western frontiers. Iran also threatened to target alleged militant hideouts inside Pakistan.

Without naming any country, the army chief, speaking at the Formation Commanders' conference, said: "Notwithstanding our desire for enduring peace with our neighbours, any hostile action anywhere along our frontiers shall be responded to most befittingly."


PR276/17
Fmn Comds Conf.Notwithstanding our desire for peace, hostile action anywhere along our frontiers shall be responded befittingly 1/2 pic.twitter.com/kSacQob8iR

— DG ISPR (@OfficialDGISPR) May 23, 2017


Referring to his recent visits to frontline field formations along the country's eastern and western frontiers, Gen Qamar appreciated the high state of operational readiness and morale of troops especially displayed in response to recent border/ceasefire violations.

A statement issued by the Inter-Services Public Relations (ISPR) said the participants were briefed on the geostrategic environment, progress of Operation Radd-ul-Fasaad, operational preparedness against conventional threat and other matters concerning national security.

The army chief said: "[The] budding state of stability achieved after countless sacrifices by security forces, law enforcement agencies (LEAs) and by the nation shall be consolidated to have a normalised Pakistan."


Fmn Comds Conf.Budding stability after countless sacrifices by forces and the nation shall be consolidated to have a normalised Pakistan.2/2 pic.twitter.com/0gjaDlFrRy

— DG ISPR (@OfficialDGISPR) May 23, 2017




The forum also deliberated the situation in Fata, recent measures for better Pak-Afghan border management and impending Fata reforms, and reiterated requirement of the reform process in line with the aspirations of the people of Fata, besides the situation of Balochistan.

The forum reiterated its resolve "to continue meaningful contributions towards stability and progress of Balochistan with the support of its people".

The progress of the China-Pakistan Economic Corridor (CPEC) and security of the multibillion dollar projects was also discussed with emphasis on maintaining a focus on further securing the environment for "the timely progress of this vitally significant mega initiative".

Every Pakistani a soldier in Radd-ul-Fasaad: COAS

"Karachi operation, operations in Punjab and elsewhere will be continued till sustainable stability is achieved," the military's media wing said.

It said the participants expressed their complete satisfaction with the steps taken at the army's level and expressed their resolve to protect 'geo' and 'ideological' frontiers of the country.