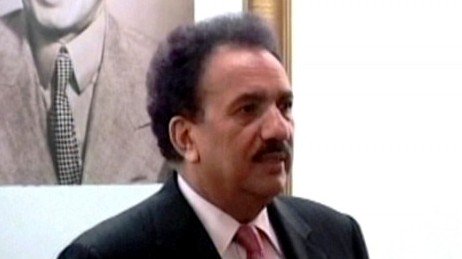 ---
KARACHI:
The Sindh High Court (SHC) approved the pre-arrest bail of Interior Minister Rehman Malik.
The one week protective bail will keep Malik from being arrested in the light of Lahore High Court's upholding his sentence in two NAB references.
The interior minister arrived at the Sindh High Court amid tight security. He was awarded the protective bail by Justice Ameer Hani Muslim after paying Rs100,000 as bond.
Malik told the bench that he needed a one-week protective bail so that he could attend a court hearing in Rawalpindi.
President Asif Ali Zardari has already granted remission to him in all his cases under Article 45 of the Constitution.
COMMENTS (3)
Comments are moderated and generally will be posted if they are on-topic and not abusive.
For more information, please see our Comments FAQ