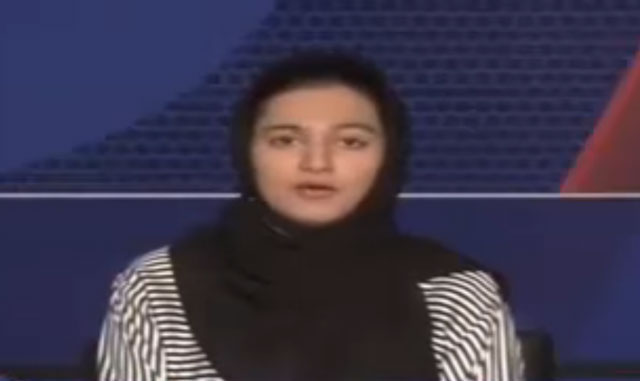 ---
A female law student at private college, brutally stabbed by her classmate last year, is due to sit an exam in the coming week alongside her attacker.

Speaking to a private news channel, on Wednesday, Khadija Siddiqui recalled how she was stabbed 23 times by Shah Hussain, the son of an influential advocate, Syed Tanvir Hashmi in a Lahore neighbourhood on May 3 last year.

The 22-year-old had gone to pick her seven-year-old sister up from school when she was approached by Hussain from behind. Subsequently, a case was filed at the Lahore High Court with substantial evidence, identifying the attacker following which the suspect was sent behind bars. However, after just two months of imprisonment a sessions court granted him post-arrest bail, allowing the attacker to walk out scot-free.

Cleric tortures student for not learning lesson

Speaking in a Geo News programme, Siddiqui expressed dismay at the country's judicial system failing to bring her attacker to accountability. "I don't understand how you can attack someone in front of their younger sister with the intent to murder. Yet in this society, there is no accountability," she lamented.

When asked about her opinion about how her attacker managed to walk out of prison despite the presence of significant evidence of his involvement in the attack, she said the lawyers had influenced the presiding judge to order his bail.

"The judges get scared, the lawyers have so much influence that the judges are forced to give an incorrect verdict," she upheld. "Those who have the power to do so, pressure the courts so much that the victim is forced to give up."

Despite the hardships Siddiqui has faced so far in availing justice, she expressed her determination to pursue the matter with even more perseverance. "If I give up, the avenues will open up for others to engage in such violence with ease," she said.

Pindi police 'give clean chit' to boys accused of raping 8-year-old

The 22-year-old appealed to Chief Justice of Pakistan Justice Mian Saqib Nisar to intervene in the matter and review the 'erroneous' and 'perverse' decision of the sessions court. "When there is so much evidence available against him… then why is the judiciary supporting a lawyer's son? I appeal to those who have mothers and daughters to raise their voice and I also appeal to the chief justice to hear my plea," she said. "The current CJP is an honourable and honest person and I hope he will take up my petition and look into the evidence," she added.

An online petition filed at www.change.org, on Wednesday, demanding the British Council in Pakistan to ensure Siddiqui's protection against her attacker, has so far received over 2,500 signatures.