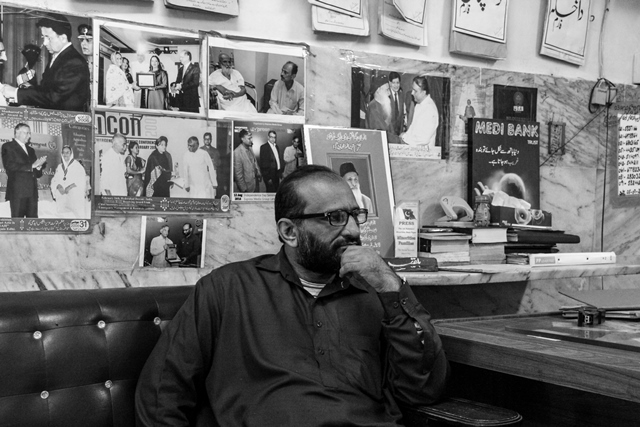 ---
KARACHI: Edhi Foundation head and the son of late philanthropist Abdul Sattar Edhi, Faisal Edhi, has announced his decision to begin a 'bheek [begging] mission' from tomorrow (Friday) on the main road in front of Jinnah's mausoleum.

In an earlier interview with The Express Tribune, Faisal had claimed he would not 'beg like [his] father', adding that he had miles to go before matching his father's legacy. However, admitting that due to the sharp decline in donations to the foundation, he would restart the traditional means of fundraising that his father had begun decades ago.

Faisal made the announcement during a press conference where he also said that multinational beverage company Coca Cola would partner with the Edhi Foundation to double the Ramazan funds raised at the Clifton Edhi Centre.

Faisal Edhi to soon start flying aircraft to rescue patients

Claiming footpath fundraising is an icon of the Edhi Foundation, he remarked that the bheek mission would be a regular feature for collecting funds and resources and making their presence felt even after the demise of Abdul Sattar Edhi.

According to Faisal, first world countries encourage charity work and support such activities but unfortunately in Pakistan heavy taxes are deducted while transferring money to charity organisations through proper banking channels.

He thanked Coca Cola for partnering with the foundation and running a media campaign for them for the first time after the demise of his father as there has been a decline in donations.

Edhi ambulances to soon have trained paramedics on board

Coca Cola Pakistan and Afghanistan General Manager Rizwan U Khan said working with the Edhi Foundation is a dream that has come true for him. He said multinational brands must come forward to work alongside charity organisations to utilise their resources and expertise to meaningfully support non-profit organisations like the Edhi Foundation in their social welfare outreach.

According to him, his company would go all out to launch a campaign creating awareness about the fundraising, mission and legacy of Abdul Sattar Edhi.

Khan said at least Rs25million would be given to the foundation, apart from the expenses of the awareness campaign, which will be carried out for six weeks throughout the country.