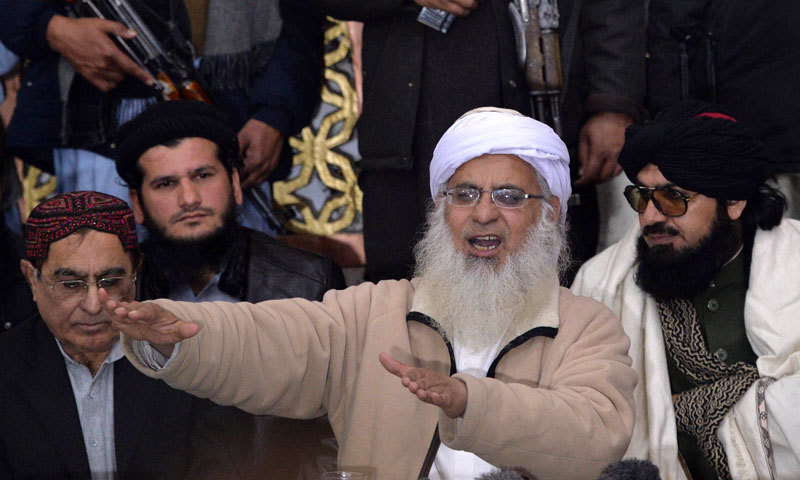 ---
ISLAMABAD: Abdul Aziz, the controversial Lal Masjid cleric, has announced that there would be a public gathering at the mosque on July 7 to mark the 10th anniversary of the 2007 military operation in which around 150 people were killed.

The announcement came weeks after authorities had stopped the firebrand cleric and the Shuhada Foundation, which handles all of Aziz's interactions with the media, from holding events at the mosque.

Aziz was suspended as the Lal Masjid khateeb (prayer leader) by the authorities in 2004 and his nephew Aamir Siddique was appointed as the deputy khateeb of the mosque in 2007. Siddique has been the official prayer leader of the mosque since then.

Islamabad administration stops Abdul Aziz from staging conference at Lal Masjid

There is also an internal rift over the control of the mosque as Siddique has distanced the mosque from the Shuhada Foundation, which insists it represents both Aziz and the mosque. Aziz also remains under observation of the authorities as he remains on the Fourth Schedule of the Anti-Terrorism Act.

In January when the foundation had tried to hold a press conference at the mosque, Siddique called in police and had the event forcibly stopped. Siddique said the organisers were using the mosque "for politics".

Then on March 24 when Aziz and the foundation wanted to hold a conference at the mosque in the backdrop of alleged blasphemy on social media, the administration and police stopped them from doing so. The Shuhada Foundation has on multiple occasions called for the removal of Siddique from the mosque and the restoration of Aziz as its prayer leader.

Incitement attempt? Shuhada Foundation barred from holding presser

Hafiz Ihtisham Ahmed, the spokesperson for the Shuhada Foundation, said they would soon submit an application to obtain a no-objection certificate from the administration for the July 7 event and would move the Islamabad High Court if they were not permitted to stage the gathering. However, it seems unlikely that the authorities will allow the event to take place at the mosque.

In a statement, the foundation said that they would invite President Mamnoon Hussain, Prime Minister Nawaz Sharif, Chief of Army Staff General Qamar Javed Bajwa, Inter-Services Intelligence chief Lt-Gen Naveed Mukhtar, Pakistan Tehreek-e-Insaf chairman Imran Khan, Interior Minister Chaudhry Nisar Ali Khan and the religious affairs minister to attend the conference.
COMMENTS (7)
Comments are moderated and generally will be posted if they are on-topic and not abusive.
For more information, please see our Comments FAQ