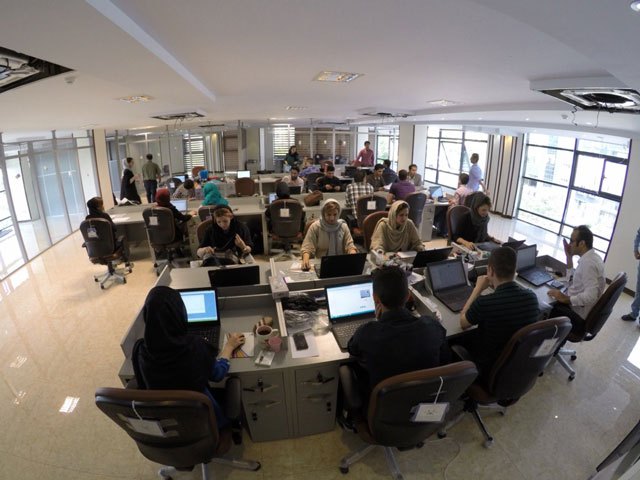 ---
KARACHI: A bunch of teenagers won a national level competition for a start-up idea, but the win went largely unnoticed.

Their success came from the fact that it was rooted in a basic social scheme that aimed to not just generate employment in Pishin, Balochistan, but also help increase female labour force participation and school enrolment.

The surprise was not because the idea came from Pakistan's most neglected province, but owing to the 14-year-olds' business acumen as they outplayed 19 other schools shortlisted from all over the country.

'Pakistani parents more in favour of start-ups than other countries'

Little Angels High School Pishin won the National Enterprise Challenge 2016 for a simple, but socially responsible idea that would empower its community. The idea; a social enterprise that hires female van drivers to pick and drop school-going girls in Balochistan, and use the operational profit to run a food joint inside those schools. While simple, it convinced the judges that the business would be sustainable and help multiple social issues.

But Pakistan's banking sector, currently sitting on deposits of over Rs11.2 trillion, remains reluctant in financing start-up ventures and is content with conservative and traditional approaches to handling investments.

This also means that the $270-billion economy, with one of the largest populations in the world, is still experiencing less than 5% growth, which is nearly not enough to digest the increasing youth that looks for jobs each year.

But there is one solution, although the road would prove to be quite lengthy.

Faraz Khan, co-founder and CEO at Seed Ventures, says inculcating a start-up culture at an early age is crucial if Pakistan wants to see a unicorn - a start-up company valued at over $1 billion - from among the plethora of business ideas he sees every day.

His angel investment company, which he runs along with co-founder and director Khusro Ansari, is the founder partner of Enterprise Challenge Pakistan that featured the start-up ideas competition.

"It's a long, long journey," Faraz told The Express Tribune. "The idea is to mentor, guide and improve the ecosystem across micro entrepreneurship at the basic level. The objective is to create impact and, very slowly, cover ground so that a successful start-up emerges from that space."

The commercial aspect

Faraz's realism aside, most start-ups fail to take off for various reasons. So why would a CEO, who is also a former banker and well-versed with the conservative lending approach, continue to fund and help start-ups where the success ratio isn't that impressive?

"Around 80% of our start-ups have failed. Motivation levels fade away, socio-economic situation changes, and the end-product changes by the time the idea is implemented.

"We sustain this through our commercial start-ups that have kicked off and done well."

Since its inception in 2009, Seed Ventures has invested over Rs70 million across 87 businesses/start-ups for a revenue base of Rs1.5 billion - translating to a compound annual growth rate of close to 55%.

Gizelle Communication, founded by Faraz and Ansari in 2004, is one such investment and together with a couple of others has more than managed to keep the company in business.

"The profit from these commercial start-ups is put into the eco-system that supports the start-up culture in rural and urban areas."

This Pakistani startup is competing for $1.5million prize money

While keeping expansion plans for his successful companies under the wraps, Faraz said Seed Ventures is looking at making commercial exits - where it would hand over control to a private equity firm - from a number of companies.

"It will give us liquidity for other ventures. We need the commercial aspect to keep us in business. The objectives of the two aspects of Seed Ventures are complimenting, but the road is entirely different," said Faraz.

"We are also working on a regulatory framework for social enterprises that is desperately needed in the country."

The writer is a staff correspondent



Published in The Express Tribune, May 15th, 2017.

Like Business on Facebook, follow @TribuneBiz on Twitter to stay informed and join in the conversation.
COMMENTS (1)
Comments are moderated and generally will be posted if they are on-topic and not abusive.
For more information, please see our Comments FAQ