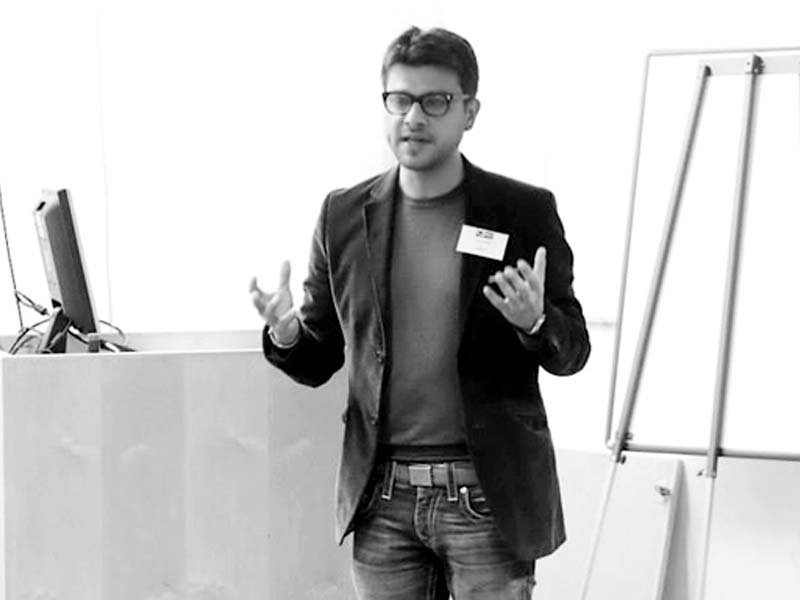 ---
The multi-talented entrepreneur and CEO of SEED Ventures gives us a glimpse of his life. From taking his daughter to school to handling start-ups, he does it all.

5am: 

Wake up, rub my eyes, stare at the ceiling and then head to the loo. I stand on my terrace, listening to the birds and looking at the city – we have a nice view and a beautiful terrace that looks like it is part of a villa in Umbria.

6am:

I watch my daughter sleeping blissfully for five minutes and then wake her up softly. I love the way she looks at me when she wakes up – her smile tells me she is genuinely happy to see me.

7am:

I switch on the television while my wife gets our daughter ready for school. Once she is ready, I take her to school




8am:

This is the part of the day where crazy hasn't begun yet. These are calm, uninterrupted moments I spend with my wife. We have breakfast together; I have a boiled egg with cottage cheese and a cup of green tea.

9am:

I get to the office. Greet Lala at the door, and then walk in. Jeean or Iqbal (our office peons) greet me and pre-empt what I need: one tall glass of water and a cup of tea (black with no milk). I begin checking my emails. This is my alone time. I talk to no one, smile at no one and plan my day. Almost always, the day is packed with meetings!

10am:

Crazy officially begins. Meetings, conference calls, Skype calls, flustered colleagues, colleagues asking for cigarettes or just peeking in to say hello – it all starts to roll in. Then Khusro Ansari, my partner and comrade, walks in and I think to myself, ok, we've got this.

1pm: 

I cannot bear to sit in my chair anymore, I must move, but first lunch. Jeean brings in my soup; sometimes clear chicken, sometimes mulligatawny with salad. Ideally I would like to switch off but I think about what's next on my to-do list. I check my phone; I have tonnes of unchecked Whatsapp messages. Personally, I don't like Whatsapp, too much is said and very little is understood.

2pm:

This time is dedicated to the start-ups SEED has invested in. If you ask me what we looked for when putting our money in ventures – commercial potential is important, but more often we are looking for people who look like they can handle the heat. We've been right, we've been wrong and we've learnt that, without tenacity, businesses can neither be created nor can they survive. I'm not the sort to micro-manage, but I do understand that owners look at me for a sense of direction and need to connect with me to revive their creative energy. I spend the next two to three hours meeting with the CEOs of each venture. There are debates, healthy arguments, coffee and lots of laughter.




4pm:

The strategic hour! I say strategic because we reserve this slot to meet the members on the Board of our ventures. It's overwhelming to see the amount of vision and brilliance they have when they get together for a meeting, and they ask the right questions, ones that force me to reflect and review organisational direction.

6pm:

We say goodbye and shake hands – sounds like I am done right? Far from it! The SEED team get their chance to meet me now. I try to retain my smile as we talk, discuss, converse and plan for the next day.

7pm:

We have a table tennis setup in the basement. It's a good thing we have this, because it creates a chance for physical activity, not just for me but for the staff too. They love their jobs but they hate their paunches – courtesy their desk jobs.

8pm:

Homeward bound. I must have dinner with my family; which is why I disapprove of business dinners. It's the only time I get to see my father, my wife, my daughter, my brothers and my nephew in one place. That's the great thing about food, it brings people together; and if there is daal chawal, kebabs and watermelon, well then life is beautiful.

10pm:

My wife, Beenish, and I love watching movies and TV series. New, old, you name it. We aren't even looking for a star cast – it's the story that counts. While we watch, my wife nibbles on the world's unhealthiest goodies. How she manages to remain stick thin is beyond my understanding.

3am:

My head hits the pillow; I'm dead tired.