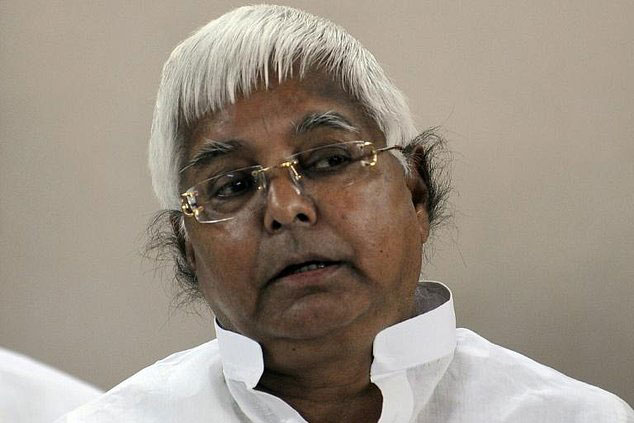 ---
NEW DELHI: India's top court Monday ordered that a key opposition leader and influential former minister stand trial on historic corruption charges that saw him disqualified from parliament.

Lalu Prasad Yadav was banished from India's lower house in 2013 after he was convicted of defrauding a scheme to help farmers, but other charges stemming from the same "fodder scam" were put on hold.

Yadav -- a former Bihar chief minister whose party now rules the eastern state in an alliance -- and 44 others were found to have ripped off the rural assistance programme to the tune of 380 million rupees ($6 million).

The 68-year-old was convicted in one case but proceedings were stayed in three others "on the grounds that a person convicted in one case could not be tried in similar cases based on same witnesses and evidences", The Press Trust of India reported.

Spanish PM called to testify in major graft trial

The Supreme Court has overturned that decision, ordering that Yadav stand trial in the remaining cases and that a verdict is reached within nine months, PTI said.

"We have held that for each offence there will be a separate trial," the court stated.

Yadav, a populist leader born into a cow herder's family, has always denied any wrongdoing and still enjoys massive popularity in Bihar, one of India's poorest states.

Yadav -- a vocal critic of Prime Minister Narendra Modi's Bharatiya Janata Party (BJP) -- was sentenced to five years prison over his involvement in the scam but only served two-and-a-half months.

The BJP, the main opposition party in Bihar, welcomed the court's decision.

"Our stand has been vindicated. The court should also cancel the bail granted to him," Devesh Kumar, Bihar BJP's vice president, told AFP.
COMMENTS (1)
Comments are moderated and generally will be posted if they are on-topic and not abusive.
For more information, please see our Comments FAQ