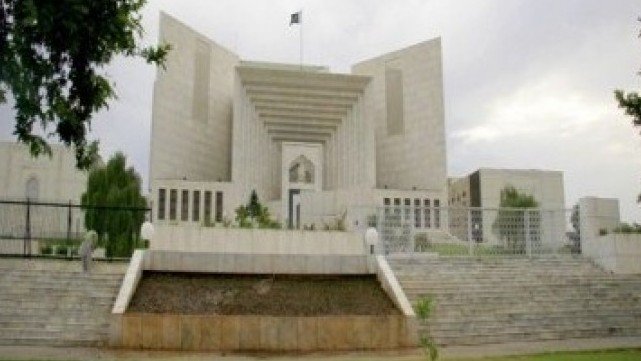 ---
ISLAMABAD: The Supreme Court has expressed its dissatisfaction with the government's efforts in securing the repatriation of Pakistanis jailed abroad.

Reacting to a report presented by the Foreign Office which says that 6,000 Pakistanis are imprisoned abroad, the court summoned the federal secretaries for foreign affairs, interior and finance on May 20. The three-member bench comprises Justices Javed Iqbal, Tariq Pervez and Asif Saeed Khan Khosa and was hearing the missing persons case.

Additional attorney general K K Agha told the bench that of the 6,000 Pakistanis in jail abroad, 147 are in Afghanistan, 425 are in Malaysia and more than 200 are in Thailand. The rest are said to be imprisoned in the Gulf states. "The Pakistani prisoners in Thailand are in a miserable condition," Agha told the bench. His comments come in the wake of media reports last week that some 102 prisoners in Thailand were threatening to commit suicide.

Agha said that while the Thai government wants to repatriate these prisoners and there exists an agreement between the two countries, lack of funds are hampering this repatriation. Expressing appreciation for the Foreign Office's detailed report, Iqbal also said that the government hadn't done enough to secure the release of these prisoners. "The government never takes initiative to provide relief to the people unless the Supreme Court intervenes," commented Iqbal. Khosa agreed: "The court will take notice if the freedom of any citizen is usurped because the constitution protects every citizen." "The state is responsible for the protection of every citizen and the concerned embassies should work hard in this regard," said Iqbal, before issuing orders summoning the three federal secretaries on May 20.

Meanwhile, Agha told the bench that the judicial commission had started working last week and has since recorded the statements of the heirs of missing persons. Defence of Human Rights chairperson Amina Masud Janjua endorsed this statement and expressed confidence in the commission. Iqbal said that the court would not interfere in the proceedings of the judicial commission but would continue to oversee its activities and assist the body in recovering the missing persons, as and when required. "Recovery of the missing persons is the responsibility of the government," he assured Janjua.

Published in the Express Tribune, May 18th, 2010.