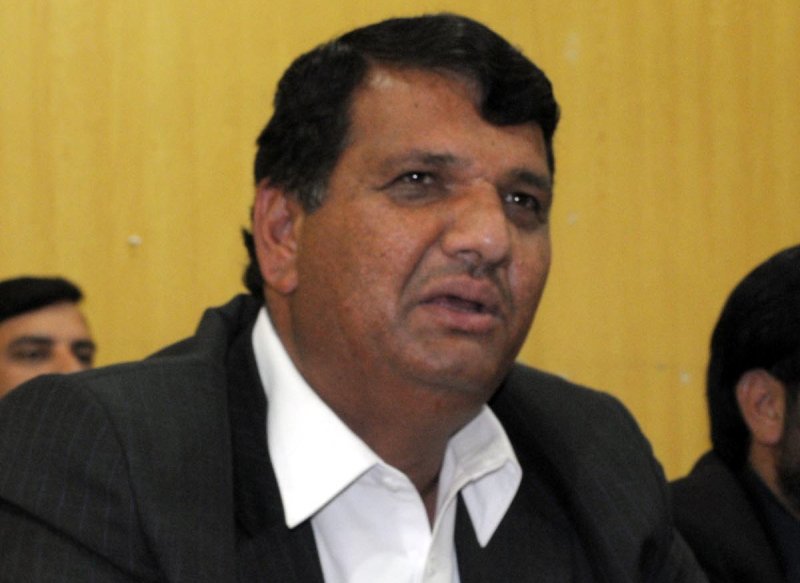 ---
PESHAWAR: President of Pakistan Muslim League Nawaz's Khyber-Pakhtunkhwa chapter and prime minister's adviser Amir Muqam has said the residents of the province have realised the 'cosmetic' nature of change brought about by the PTI-led K-P.

"K-P Chief Minister Pervez Khattak and [PTI chief] Imran Khan must realise that people have come to know that only the PML-N has any future [in the country]," he told reporters on Sunday. "Even the PTI's own members are joining the PML-N as people have realised their [PTI's] idea of change is cosmetic."

Muqam alleged that huge amounts were being embezzled under the Sehat Sahulat Cards scheme. He claimed there was a huge difference between the amount spent on medicines for patients and the amount withdrawn.

Not only PM but others also own flats in London: Muqam

Referring to the chairman of Lady Reading Hospital's Board of Governors, Nausherwan Barki, he asked what the K-P chief minister and provincial health minister were doing when someone from the US was running the hospital.

Muqam denied allegations that the PML-N closed down schools for a political gathering held in Shangla on Saturday. "Our gathering was held after 2pm and I wonder which schools carry on instruction after 2pm," Muqam said, adding: "I have no authority to close schools. This allegation must be probed and I will resign if proven guilty."

He said the PTI led K-P government was leveling such allegations out of frustration as the PML-N was gaining popularity in the province with each passing day.

With elections in sight, PML-N installs new leadership in K-P

Earlier addressing a gathering, Muqam said PTI lawmaker Ziaullah Afridi's brother Hidayatullah Afridi will join the PML-N at 'a huge gathering' to be held in Peshawar on May 12. "This show of power will prove that people have realised PTI's change is just cosmetic," he said.