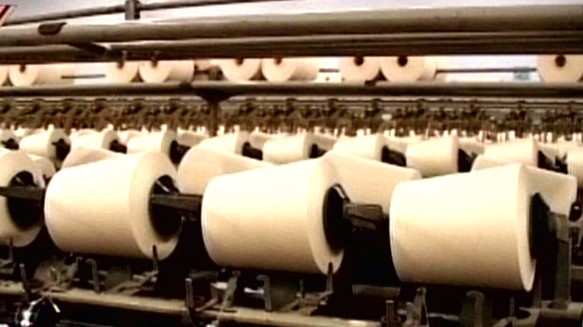 ---
ISLAMABAD: The textile value added sector has demanded of the government to either impose a complete ban or increase the rate of regulatory duty from 15 to 30 per cent on the export of cotton yarn.

The All Pakistan Textile Mills Association (Aptma), the spinning sector and the Karachi Cotton Association (KCA), however, called for the continuation of the policy of free import and export of the commodity. These conflicting demands were made at the National Assembly's Standing Committee on Textile Industry which met here on Monday with MNA Haji Muhammad Akram Ansari in the chair. The value added sector proposed that the duration of the regulatory duty on yarn export should be at least one year.

It also suggested that yarn must be declared a raw material and only manufacturers and not commercial exporters should be allowed to export it. It demanded that spinners should be directed to keep a stock of their three-month needs and not more than that. Members of the committee asked why yarn has been exported at a price of 50 US cents and imported at 90 cents. On the other hand, representatives of Aptma, the KCA and the spinning sector opposed the imposition of 15 per cent regulatory duty on the export of yarn.

They demanded that the government should continue the policy of free import and export of cotton as well as yarn to allow growers get international prices for their commodity. Aptma warned that if the current free policy was scrapped, the textile industry would be forced to close down for the next two months. Federal Textile Minister Rana Muhammad Farooq Saeed Khan told the committee that the domestic industry was facing a shortage of around 3.5 million bales of cotton.

Published in the Express Tribune, May 18th, 2010.