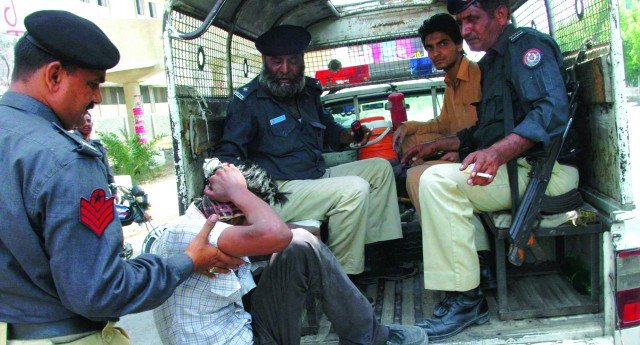 ---
KARACHI: Shops at Hassan Square were forced to close after four students were injured and one went missing in clashes between two student organisations at the Federal Urdu University of Arts, Science and Technology (FUUAST) on Monday.

The fight started after the Pukhtun Students' Federation (PkSF) representatives felt threatened by the growing influence of the All Pakistan Muttahida Students' Organisation (APMSO) at the university's Gulshan campus where PkSF has established a stronghold, sources at FUUAST revealed. This was the third clash within one week between the two groups, who called for outside supporters as soon as the verbal quarrel triggered into a physical fight in which activists from both parties used iron rods and stones, sources added.

It was followed by aerial firing as the young men started growing in number, witnesses said, adding that the situation became so bad that the teachers took refuge in their rooms while students could be seen running around on the grounds trying to find shelter. The activists took the fight to the streets, creating problems for cars that were travelling on University Road. It was only then that the Aziz Bhatti police and Rangers officials arrived to try and defuse the situation, sources said.

Shahid, Tufail, Sajid and Bashir were injured as the officials had to resort to batoncharge and tear gas shelling to disband the large number of students, they added. APMSO representatives later attacked some tea shops owned by Pukhtuns from Quetta while PkSF students ransacked the Madina Pan House and the Datta Medical Centre.

The canteen and the main gates of the university were damaged in the incident. At least 12 casings of TT-pistols were found in the grounds of the campus, police sources revealed. A number of students from both the parties were also arrested.

Published in the Express Tribune, May 18th, 2010.
COMMENTS (3)
Comments are moderated and generally will be posted if they are on-topic and not abusive.
For more information, please see our Comments FAQ