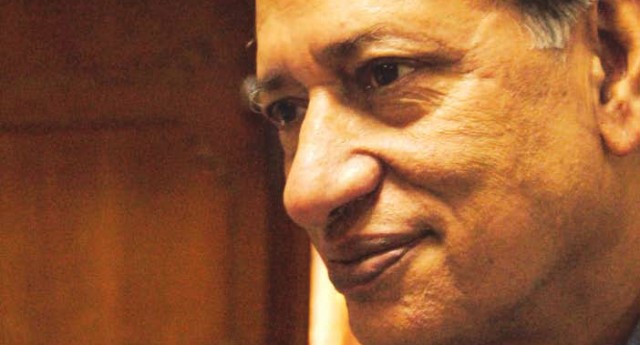 ---
KARACHI: Pakistani scrabble champion Muhammad Sulaiman has toppled former world champion Nigel Richards to third rank as he secured first position in the Malta International Scrabble Open Championship 2010.

'Intines' and 'coerces' were two of Sulaiman's timely placed bingo words that took him to the top and scored 70 and 94 points, respectively. Even though Richards had the highest spread of 1,883, he could not win the championship as he had lost more matches than Sulaiman. The third Malta International Scrabble Open was the biggest tournament in Malta this year as notable players, such as Nigel Richards, who has been the world's strongest scrabble player from New Zealand, and remarkable British players, such as Craig Beevers and Scot Helen Gipson participated in it.

The championship was held at the Suncrest Hotel in Qawra between May 14 and May 16. A total of 60 contestants from 14 countries participated. A renowned scrabble champion from Pakistan, Ishtiaq Chisty, also referred to as 'baba scrabble' admitted that beating Richards is not an easy task as he is a refined player. "I have played against Nigel in Bangkok, when I beat him once but he beat me twice," said Chishty, "Nigel has not only been a former world champion but also a champion in Britain and America." He added that this is a remarkable achievement as both countries use different dictionaries. "International players are very strong and one cannot afford to make any mistakes in front of them," commented Waseem Khatri, the current national champion among professional scrabble players.

Sulaiman went to the tournament on his own expenses due to limited funding at the Pakistan Scrabble Association (PSA). "Sulaiman is one of those senior players who refuses to use the association's funds even for official tours because he wants the funds to be used to promote the game locally," said PSA's secretary, Javaid Iqbal. Sulaiman also scored a high position in 2007 at the International Scrabble Championship, being the only contestant from Asia.

The Pakistan Scrabble Association that represents Pakistan at the national and international level comprises players from Karachi only as interests in this game and funds for it are limited. "Sometimes new players in Pakistan are discouraged when they see the high standards at which present players play this sport," boasted Iqbal. Chishty also bragged that people outside Pakistan are surprised when they see Pakistani contestants playing so well. The game has gained popularity at high school level and championships are organised between schools. Shahzeb Khatri, an SSC student, won the inter-school scrabble in 2009 beating students from more prestigious schools, such as Karachi Grammar, Mama Parsi and St Patricks.

The Sindh sports board is contemplating adding this game permanently to the board. "We received a call from the Sindh Sports Board that they were interested but we waiting for their final decision," said Iqbal. Organising secretary of Sindh Games 2010, Musheer Rabbani, said that they only reason why scrabble is not being added to the list of official games is lack of funds. "We had to select from 47 games and we are trying to see if we can add scrabble because funds are low."

Published in the Express Tribune May 18th, 2010.