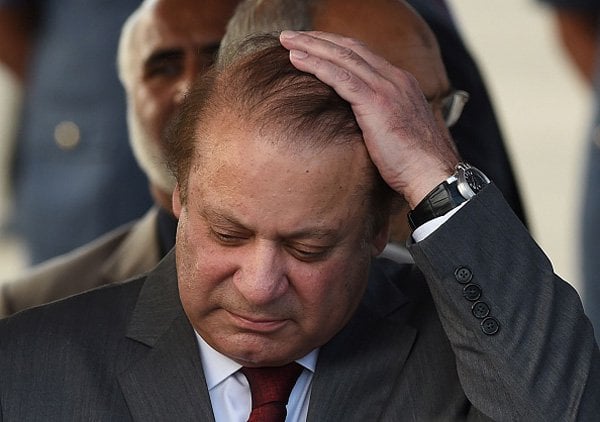 ---
PESHAWAR: Newly appointed PM L-N Khyber-Pakhtunkhwa President Amir Muqam on Monday questioned the logic of singling out Prime Minister Nawaz Sharif for holding assets abroad when many people owned flats in London.

"Why are only Prime Minister Nawaz Sharif's London flats being discussed when others also own property in England?" wondered Muqam while speaking to party workers in Peshawar.

He also accused Pakistan Tehreek-e-Insaf (PTI) chairman of maintaining double standards saying Imran Khan had asked the PM to step down until an inquiry against him was completed but has been silent in the case of K-P Assembly Speaker Asad Qaisar when similar charges have been levelled against him.

Muqam to imran: 'Don't compare yourself to Nawaz'

The PML-N's K-P president also claimed that not even a single corruption charge has been levelled against any federal minister and labelled Imran Khan a 'wastage of time' since he always changed his statements.

Muqam also revealed to the party workers that the PM will address a public gathering in K-P in the near future.

Earlier, National Assembly Deputy Speaker Murtaza Javed Abbasi, in his address, assured party workers that the newly installed provincial leadership would try to bridge the gap that had developed over the years between them and the central leadership.

He added, "Some political parties say that the federal government was least bothered with the problems of Pakhtuns but let me make it clear, the federal government has always supported Pakhtuns."