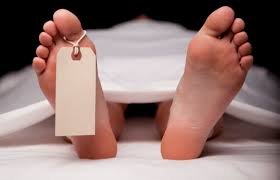 ---
A newlywed woman was found dead under mysterious circumstances at a hotel in Karachi's Saddar area.

The police and family of the deceased suspected that the woman, who was a model, was murdered by her husband to whom she got married about two months ago after meeting him over Facebook. The suspect was on the run since the incident, according to the police.

The body of 21-year-old F* was found from a room of the hotel in Saddar area within the limits of the Preedy Police Station.

Lahore couple murdered by family in 'honour killing'

Initially, the police suspected that the victim had committed suicide. However, investigation later confirmed that the newly-wed was murdered.

"When we entered her room, she was lying on the floor while her dupatta was hanging with a ceiling fan," said Preedy SHO Aurangzeb Khattak. "Even the door of the room was also opened from inside while her husband was missing."

Her body was taken to the Civil Hospital for autopsy where doctors confirmed that she was hanged to death.

Hailing from Islamabad, 21-year-old F* befriended the accused, Shaheer (22), a resident of Gulshan-e-Iqbal, Karachi over Facebook and both then decided to get married, said SHO Khattak and added that their families had opposed their marriage.

"They then got court marriage about two months ago," said the victim's mother who is also a complainant in the case.

Couple sentenced to death in kidnapping case

"After getting married, they stayed for a month in Islamabad and later reached Karachi about a month ago and were living in a hotel."

The officer said the victim used to work as a model, adding initial investigation suggested that the woman's husband, who escaped to Dubai after the incident, had committed the crime.

He said the reason behind the murder could not be ascertained yet.

A case has been registered against the accused and investigation is underway while the body has been handed over to her family for burial.