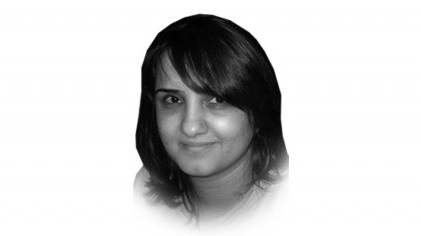 ---
First it was Barack Obama's election as the US President and now it's Sayeeda Warsi's appointment as the first female Muslim cabinet minister in the British government. This year, and the one before it, appears to be all about celebrating racial diversity. Who would have thought they'd live to see the day when a black man, with a decidedly ambiguous Muslim origin, would be voted as the US president? Or to see a Muslim woman of Pakistani origin working for the British government? A woman who is, as reports indicate, "the daughter of an immigrant mill-worker in a mill town in Yorkshire" and "a northern, working-class roots mum" whose ancestors hail from a village called Pukka Khoo Bewal in Gujar Khan, Pakistan.

While critics are calling Warsi's appointment a cosmetic measure by the Cameron government to be seen as oh-so-diverse and open-minded, there's no denying the fact that it is still pretty great. Even today, most drawing-room discussions in Pakistan tend to indulge in relentless west-bashing. We criticise their inhuman foreign policies, depraved values and the unabashed racial discrimination that persists in their society. We also happen to think that we are better than them with our I-am-a-Muslim-so-that-automatically-makes-me-betterthan- you attitude. But we're not. We're not because no leader of ours in his/her right mind would appoint a 'gora' as cabinet minister, especially if his race/ethnicity is notorious for committing random, cruel, and often proven, acts of terror. And if that is his only known claim to fame in this day and age.

As an already disgruntled, disillusioned bunch of people, we love to hate the west, because we supposedly have our moral compass in place. But, let me tell you something, that compass doesn't always point north, if you know what I mean. And we continue to live in denial about that. We have also inherited a painfully discriminatory mindset, admittedly from our colonial keepers, but we stubbornly refuse to say that we suffer from any such problems or dust off those demons in our closet and look them straight in the eye. You can label the west as being 'racist' and 'bigoted' all you want but they are still the first ones to admit their flaws and look into the business of making amends. They are willing to acknowledge what they've done wrong and may be do something about it — even if it is in another life. It is granted that they still have a long way to go and that Warsi's appointment may not amount to much in the long run. Also granted is the fact that she does not have a portfolio and is an 'unpaid' minister, according to a report published in The Guardian this week. Yes, it may, after all, be yet another 'soft image' exercise on part of the Conservatives but it was still the right thing to do which, if nothing else, is a start. So more power to you Ms Warsi. May you prove all your critics wrong and be more than a mere shalwar kameez-wearing Muslim woman in Britain who just happens to be a politician.

Published in the Express Tribune, May 18th, 2010.
COMMENTS (6)
Comments are moderated and generally will be posted if they are on-topic and not abusive.
For more information, please see our Comments FAQ