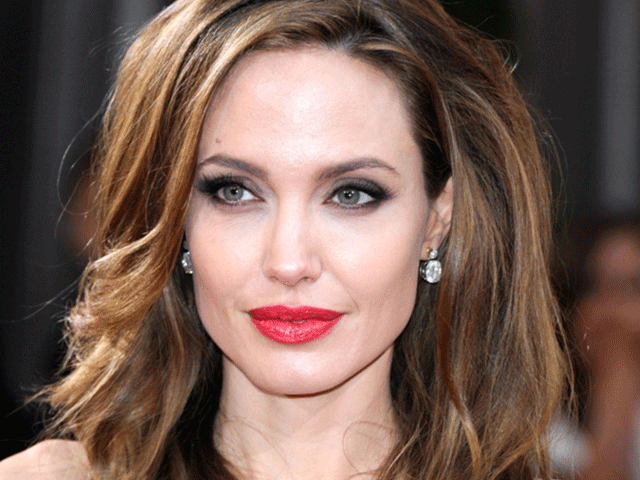 ---
The world might not be over Brangelina split, but seems like the Salt star is all set for new beginnings!

If the rumours are to be trusted, a source close to Angie has revealed to Hollywood Life  that the Maleficent actor has moved on from her split with Brad and will soon be marrying a British entrepreneur.

Brad Pitt "much happier" following split from Angelina Jolie

"It is challenging for Angelina to move on from Brad, but she is doing what she can to nurture a secret romance with a new guy. Angelina and her new man, a handsome British entrepreneur with strong political ties and aspirations, have held a few secret rendezvous at the Malibu estate where she has been staying occasionally since her split from Brad," the source revealed.

"She struggles to find time for herself, so during the infrequent times Brad has the children, Angelina organises romantic rendezvous with the British hottie. Angelina's dates have been happening all behind closed doors… overnight dinners, drinks, everything inside the private Malibu residence and never out in public. Angelina finds the secrecy of their romance sexy and exciting. She wants the divorce to be well behind her and all of her children to be in a healthy place before she goes on a vacation or even out to a restaurant with any new man," the report continues.

15 best reactions to Brad Pitt and Angelina Jolie's divorce

Another report reveals that the news about Angie's marriage caught her former husband completely off guard.

"The news caught Brad completely off-guard. He had no idea she was seeing anybody, let alone someone she's considering marrying," a source tells In Touch.

"The idea that another man will be spending time with his kids is absolutely sickening and disheartening," the source added. "Brad hasn't met Angie's man, doesn't want to meet him, and considers him an interloper in his family."

Angelina Jolie: Brad Pitt is 'terrified' that the truth will come out

"Initially, Angelina was hoping to wait until the divorce with Brad was settled," a second insider reveals. "But now she may introduce her new man to her children in LA in the next few weeks. She's especially concerned that he bonds with Maddox and Pax."

The couple filed for divorce in September 2016. They married in 2014 after meeting on the sets of 2005's Mr and Mrs Smith.

Have something to add in the story? Share it in the comments below.