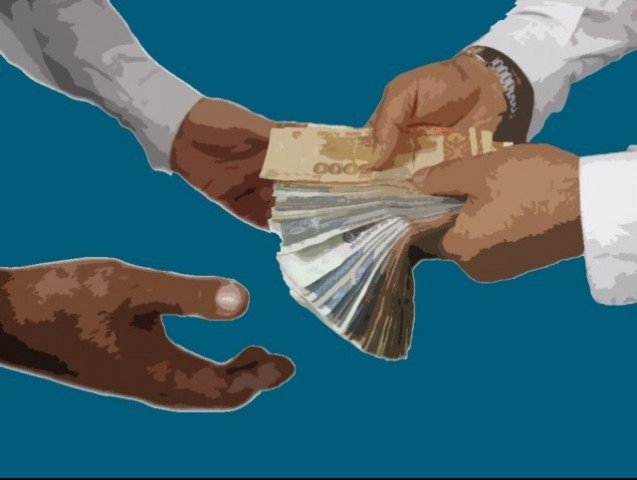 ---
ISLAMABAD: The issue of affixing salaries for the mayor, deputy mayor and other representatives of the local government bitterly divided the treasury and opposition benches of the Islamabad Metropolitan Corporation (IMC).

The house, though, unanimously called for legislation to discourage wall chalking in the city.

During Thursday's session, IMC Honorarium Committee's Qazi Adil presented before the house a plan for paying honorariums to local government representatives.

Stating that salaries were being fixed in consultation with opposition members, Adil detailed that the mayor and the deputy mayors would be paid Rs125,000 and Rs100,000 respectively. Moreover, he said that Union Council chairmen and other IMC members elected on reserved seats would receive Rs80,000 per month.

The honorarium for vice chairmen and councillors would be fixed at Rs40,000 and Rs20,000 respectively.

Adil further briefed that IMC members would be entitled to Rs5,000 as travel and food allowances. Moreover, UC members could avail Rs1,000 during assembly sessions.

At this, some of the opposition members interrupted claiming that their recommendations of reducing the monthly honorarium of the mayor and deputy mayors had been ignored in the plan.

Earlier, a group of vice chairmen and councillors had staged a demonstration outside the session and accused Mayor Sheikh Anser Aziz of discrimination while fixing salaries and demanded an increase in their proposed salaries.

However, Mayor Aziz said that the matter would be decided in consultation with all stakeholders and deferred the matter until the next meeting of the IMC.

The house also approved the minutes of the previous session discussed the steps to be taken to eradicate wall chalking in the capital City. The house was unanimous in calling for necessary legislation to discourage wall chalking to maintain the look of the city. The mayor also constituted a committee which would submit its recommendations for spending the amount deducted from salaries of employees for government residential accommodations.

Published in The Express Tribune, April 21st, 2017.