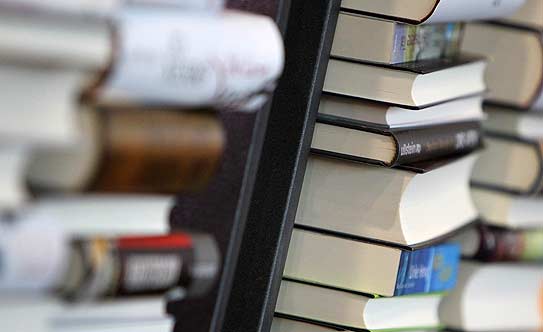 ---
LAHORE: Punjab Higher Education Commission Chairman Professor Dr Nizamuddin said PHEC would launch mobile libraries and the facility would also be provided in remote areas as well.

He expressed these views while addressing a seminar organised by the Punjab University Department of Information Management and Punjab University Library at Al Raazi Hall on Thursday to mark World Book and Copyright Day. PU Vice Chancellor Prof Dr Zafar Mueen Nasir, renowned journalist Mujeebur Rehman Shami, Department of Information Management Chairperson Prof Dr Kanwal Amin, Chief Librarian Haseeb Paracha, officials of PHEC and a large number of students were present on the occasion.

Addressing the seminar, Dr Nizamuddin said it was a misconception that publication of books has been reduced due to the electronic media. "Rather, electronic media is supplementing the print media." He said the number of publication of books was increasing globally; however, it was necessary to promote the reading habit.

"We must connect our students with history through the promotion of book reading culture. The PU administration is taking several initiatives to achieve this goal," he said.

He said every student has to write reviews of 10 relevant books included in the syllabus of each semester; otherwise they will get their degrees. He said the administration would set up a library in each hostel and it will be established in the campus colony for children.

Senior journalist Mujeebur Rehman Shami said the relationship with books has weakened and there was a need to determine the reasons behind this phenomenon.

Published in The Express Tribune, April 21st, 2017.